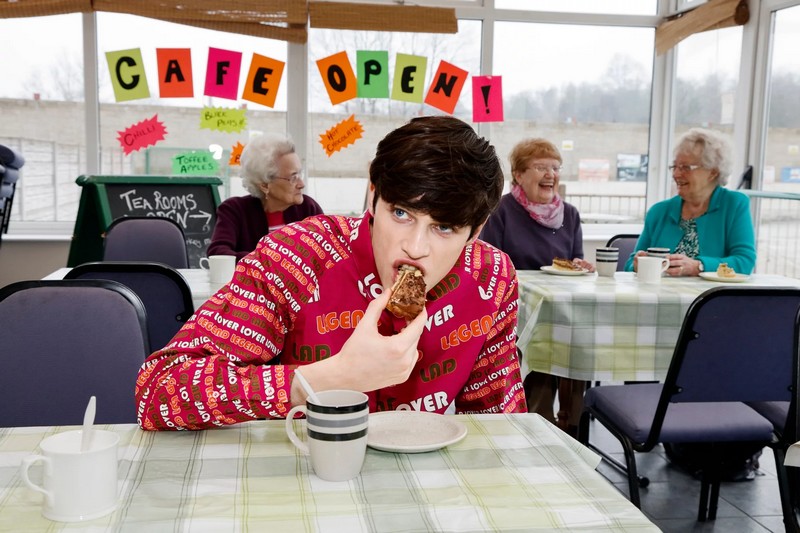 ---
This article titled "Plate-a-porter: when designers have their cake and eat it, too" was written by Lauren Cochrane, for The Guardian on Monday 7th March 2016 06.01 UTC
Posting pictures of your lunch may be the ultimate social media stereotype, but it is one for which the usually cliche-averse fashion industry has fallen hard. Blame Instagram and the endless filtered photos of the food (plateies?) you're about to tuck into. But right now anyone who reckons they're anyone is talking about food, or posting pictures of eggs benedict and chips, even if the amount of carbs actually ingested is negligible.
In designers' frenetic studios, food is much more than fodder for Instagram. Whether it's a Twix bar on the run at Dior or a team lunch at Acne, in its mundanity, the reality of what designers eat is way more revealing than the inspiration behind their S/S 16 collection.
Some, such as Stuart Vevers and Henry Holland, are creatures of habit – salmon and broccoli for Vevers; chicken, beans and sweet potato for Holland. "I have exactly the same lunch every day. I wear almost the same thing, too – I have so many other things to do, it's nice not to think about it," Vevers says. "I got the idea from Jenna Lyons. She eats the same thing every day for a year, then changes it."
Holland varies things on Fridays, when the 20-strong team at the Hackney studio all have Turkish food from Kuzu Sis on nearby Well Street. "It started with someone who used to work here, who could never make a decision about his lunch and we'd all be involved from about 9am," he says. "I often forget, bring my lunch in, and there'll be a chicken breast left in my bag all day because I've had Turkish instead."
Famously, Azzedine Alaïa – fashion's Yoda, a wise, benevolent and deeply talented presence – cooks couscous for his staff. His team all eat together in a vision of wholesome fabulousness, with guests including Naomi Campbell and the molto glamorous Roberto Cavalli, who helps out with the cooking (the idea of these two sweating over a boiling stove is priceless). Acne, meanwhile, has a loft-like Stockholm studio where staff, ranging from rainbow-haired interns to sweatshirted designers, all congregate over bowls of pumpkin and pomegranate salad.
Molly Goddard probably wins the prize for making food fashionable. For her spring presentation, the young London fashion week designer created a sandwich factory, with models in frilled bright dresses applying clingfilm to – of all non-fashion things – bread. "I wanted models to have a task to make them move and be entertained," Goddard says, "and to do something that wasn't pretty or twee like flower arranging." Perhaps the designer was inspired by one of the bigger questions to take up her brain space: what is her favourite sandwich? "This is honestly something I think about a lot. I would say fish fingers but that's a special occasion. Day to day, I would say cheese and pickle." The whiff of Branston in the front row can't be far away.
Retouching: Frisian. Tablecloth and cutlery: zara.com. Wine glass: johnlewis.com. Bracelets, from a selection: susancaplan.co.uk
guardian.co.uk © Guardian News & Media Limited 2010
Published via the Guardian News Feed plugin for WordPress.