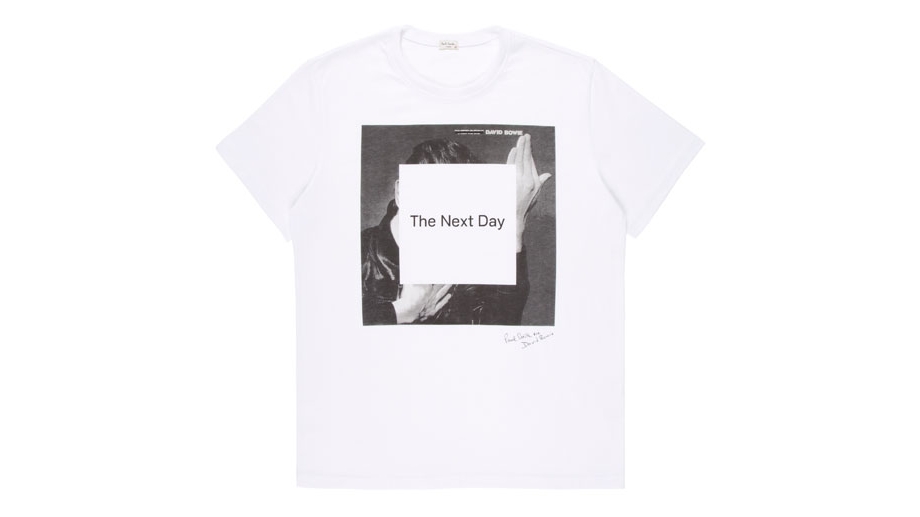 To celebrate the release of David Bowie's much-anticipated and critically lauded new album, The Next Day, English fashion designer Paul Smith, a long-term friend with the iconic singer, launched a special T-shirt.
"David Bowie has worn a lot of Paul Smith throughout his career and I was excited and delighted when asked if I would do the official T-Shirt for his album The Next Day. There will also be some other great things coming up later in the year." Paul explains.
The Next Day album was released on March 11th on Iso/RCA.
Designed by Jonathan Barnbrook, the cover image of the organic cotton T-shirt was inspired by the iconic "Heroes" photo shot by Masayoshi Sukita, whose work was recently exhibited in Smith's Space gallery in Tokyo. The T-shirt features also a discreet Paul Smith for David Bowie insignia.

As a cycling enthusiast and follower of the major tours and classics for many years, Paul Smith has been invited to design the leaders' jerseys for the 2013 Giro d'Italia. Paul Smith collaborations include the design for a Leica limited edition X2 camera, the Kashimax Aero Saddle, a series of three Talking Heads T-shirts based on notable images from the band's New York archive, a line with John Lobb, a collection of surf-inspired clothing and a limited edition surfboard for Swami, and a foldable collaboration for Swifty Scooters, among many others.