Reinvent yourself everyday with 9 high impact colors.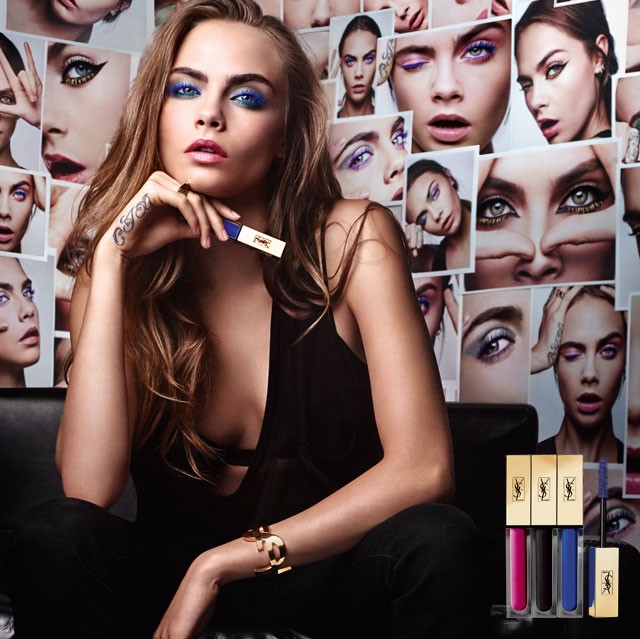 Every new beauty product from Yves Saint Laurent acts as the ultimate co-conspirator in the game of reinvention. For the free-spirited beauty maverick, Yves Saint Laurent unveiled Vinyl Mascara Couture – a soon-to-be hit statement accessory. The patented mascara formula gives lashes length, volume and curl with deep, saturated color like never before.
The new explosive mascara offers a new lash look each day & every night, being available in black, aubergine, green, hazel, blue, pink, gold sparkle, purple, and dark sparkle.
The mascara can be paired with the highly addictive and sulfurous Black Opium perfume, described as a perfume for those who simply won't wait for life to happen.