Nowness.com launches Chinese-language version of its award-winning digital editorial platform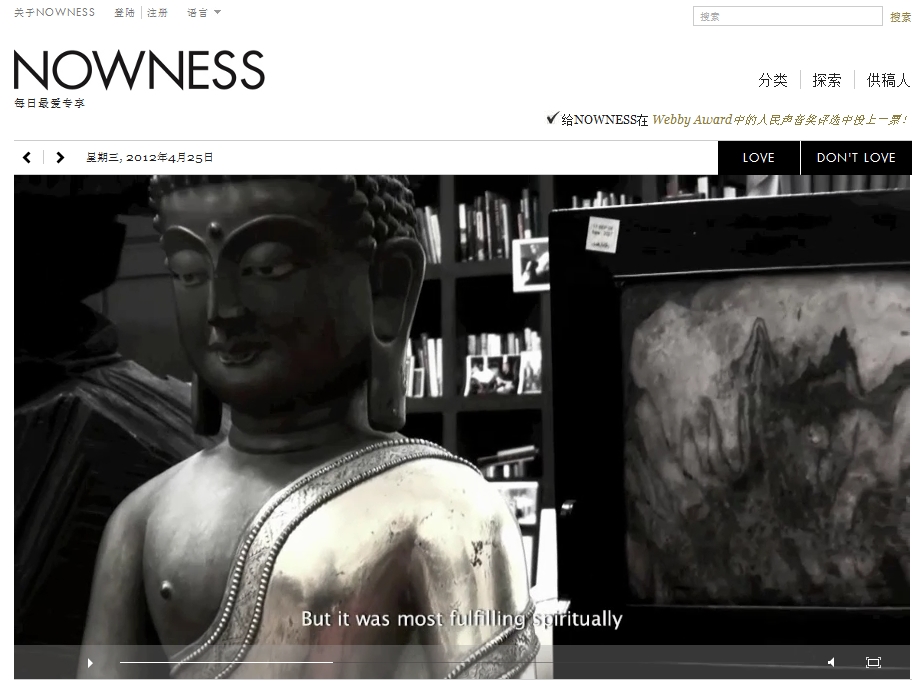 Luxury online platform Nowness.com, the editorially independent website of LVMH Moet Hennessy Louis Vuitton, will promote its content to a Chinese-speaking audience via a Chinese-language version.
Accompanying the new Chinese edition of Nowness, www.cn.NOWNESS.com, will be bespoke stories about luxury culture and events in the China region. The new site will offer stories tailored for the Chinese reader, facilitating a cultural exchange of Chinese lifestyle content through collaborations with local artists, brands, and influencers. Content will include features on renowned Beijing-based artist Zeng Fanzhi, legendary restaurant Li Family Cuisine serving traditional food dating to the Qing Dynasty, and curated work by top fashion photographer Chen Man.
The new site capitalizes on China's significant position as a growing luxury market and the importance of digital and social media in the region, enabling luxury brands and influencers to establish an identity that resonates with the Chinese consumer and local brands to exhibit the latest in Chinese culture to NOWNESS' global reader base.
Nowness.com was launched in 2010 showcasing everyday a premiere of the most inspiring stories influencing contemporary arts and global lifestyle, previewing the latest in fashion, art, film, music, architecture and design, travel, sport, and gastronomy. Collaborating with the world's foremost designers, creatives and thinkers in the luxury industry, the website is dedicated to being a vital inspiration and resource for experiencing high-end fashion and culture digitally. In 2011, NOWNESS.com won a Webby Award for Best Fashion Website, WWD Japan's Best Fashion Media Award and a Clio Award for Best Interactive Website.