Ralph Lauren Collection: Fragrances inspired by Ralph Lauren's most iconic worlds. 10 exquisite scents and 10 new ways to experience the World of Ralph Lauren.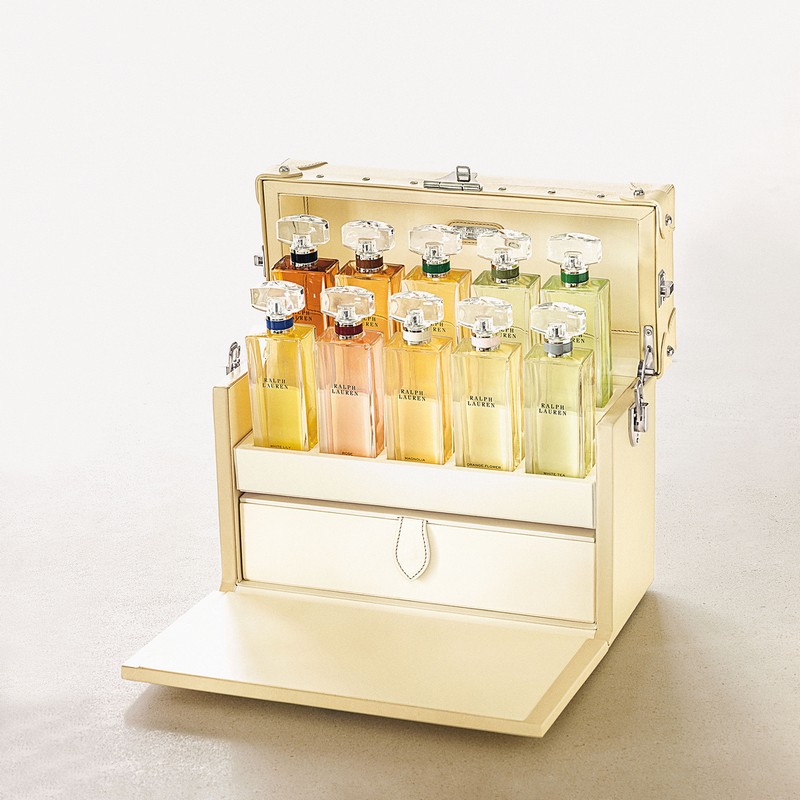 Luxury travel inspired Ralph Lauren to land in the realm of perfumery. RL debuts not one, but ten perfumery projects intending to cover the whole range of tastes. The result is a collection of the purest eaux de parfum that embody the elegance of the Ralph Lauren Lifestyle.
The set of ten perfumes are energized by exotic locations and experiences like Riviera Dream, Legacy of English Elegance, Song of America, Portrait of New York, or Treasure of Safari.
"I have always been inspired by different ways of living," said the designer. "My new collection fragrances are the sensual expression of these worlds in the most personal way. They evoke the spirit of what I've loved for almost 50 years."
"We are coming with a collection of experiences," commented Guillaume de Lesquen, president worldwide of Ralph Lauren Fragrance at L'Oréal USA. According to de Lesquen, RL's new venture is not simply another collection of fragrances.
The Ralph Lauren perfume set is complemented by an elegant line of body, home, and travel products. Luxury lifestyle accessories like a $3,900 leather travel case and $300 leather sleeves for the bottles accompany the range. The sleeves can also be monogrammed.
Handcrafted by Italian artisans, the calfskin trunk is the ultimate travel companion for RL Collection fragrances. The vintage-inspired studded case accommodates 10 of your favorite 100 ml. Eaux de Parfum, can be converted into a jewelry box, and is finished with the signature silver-toned Ricky lock.
Each perfume bottle ($140 for the 50 ml. size and $240 for the 100 ml. version) comes with a removable silver collar that can be engraved.
The American fashion house also launched a new Fragrance Salon in the RL flagship at 888 Madison Avenue in NYC.