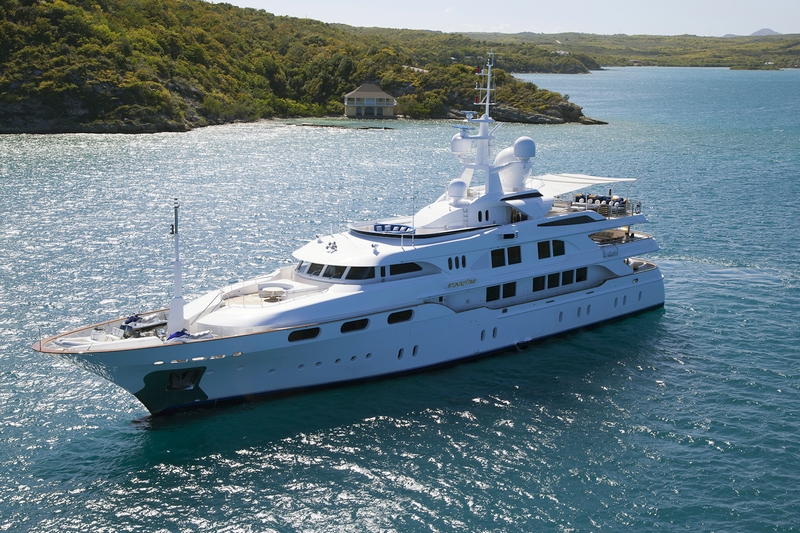 White linen tables laden with flowers, seasonal holly and food, the finest champagne on ice, a Christmas tree adorned in silver and gold, the hot tub bubbling with bliss, and outside instead of a winter wonderland – palm trees, white sands and Caribbean bliss. Christmas on a luxury yacht can truly blend the best of both worlds. Aboard My Starfire you can sail away into the setting sun, either to the blue hues of Belize or the tapered elegant coastline of Europe's favorite Riviera's. One of the joys of wealth is being able to provide environments to linger with your family and friends, to celebrate in style the joys of your own personal world, and to feast like a king, swim, soak up the sun and spend the seasonal holidays aboard your own luxury yacht. Planning the perfect seasonal soiree on your superyacht takes just a hint of imagination, vision, and a love of curating happiness. Take a look at these tips to help you throw the best super yacht Christmas you could dream of.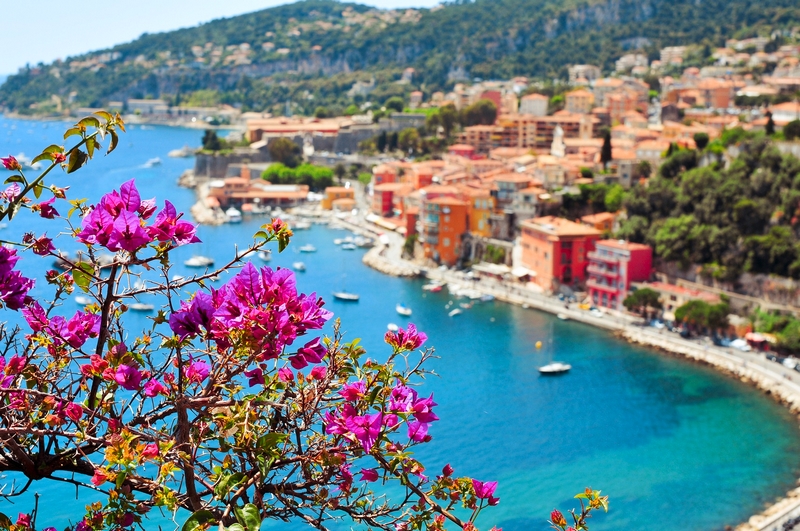 Pick a Destination
Deciding where to set sail for season's greetings should be the first consideration when planning a super yacht adventure that traverses both Christmas and New Year. The major players always tend to be Europe and the Caribbean and the decision is really down to what you want from your luxury yacht sojourn. From the French Riviera to the shores of Italy, Europe is a truly dazzling gem when it comes to decadent food, fabulous art, ancient history and lashings of culture. If you love the idea of bringing midnight masses in Sicily, hearty seafood stews from Portugal, fabulous fireworks from Madeira, and French vintage wines into your seasonal world then Europe is the perfect place to be. However if you dream of sizzling barbeques on private sands, diving into the warm waters on Christmas morning, lobster and rum, and sunshine that pours down in abundance then the Caribbean is sure to be calling.
Even if you are spending Christmas sailing into fiery sunsets, Jet Skiing around the carved coastline of the BVI, and splayed out on the aft deck reading holiday romances, it is still in keeping with the spirit of the season to bring a touch of magic to your décor. The crew can help you to kit out My Starfire to suit the festive mood. String soft as a whisper fairy lights around the deck, place pearl colored flickering candles on tables, fill the air with the scent of cinnamon dusted oranges and rosemary, play on shades of white and lace, pick fresh flowers that bloom with fern like greens and crimson colors, and bring in a real tree to spread its pine fresh fragrance and bring memories of nostalgia flooding back.
From lavish Christmas day dinners to beautifully inspired buffets, canapes and seasonal cocktails, and delightful nibbles – the season is all about sharing food with friends and family. Luxury yacht My Starfire boasts its own bespoke chef who loves to get creative in the kitchen and a crew that can stir up some truly delectable cocktails. Cranberry and ginger gin fizz, white chocolate martinis, and caramel dipped pears, poached lobster tails with almonds and garlic butter, Sicilian lemon sorbet – the possibilities are truly endless. Wherever you end up dropping anchor why not try and bring a little local inspiration into the art of seasonal cuisine. Fresh fish feasts from the Amalfi coast, plum pudding and rum from the Caribbean, pink legs of lamb lovingly rubbed with jerk spice, and marinated goats cheese and roasted oysters in white wine from France.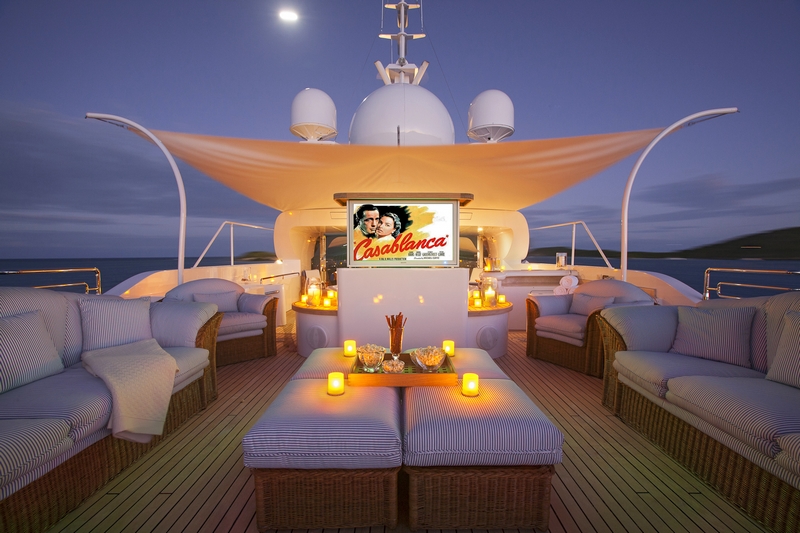 Get Creative with Entertainment
When you have gathered all the food, friends, family and festive cheer you need, why not step it up a notch with a little light entertainment to keep things fresh. Finding entertainment on a luxury yacht like My Starfire isn't tricky; you can watch White Christmas on the big screen at the onboard open air cinema, you can enjoy a special spa session with massages, sauna and hot tub, you can take the tenders and water toys out to play if sailing through the warm Caribbean, or you can curl up with chess and scotch on chilly European eves. When you really want to pull out all the stops for your seasonal soiree you could bring your own string orchestra or rock band on board for a private show, throw a treasure hunt that takes you across jungle and sand, or indulge in a wine tasting session with your own sommelier.