Bonhams Les Grandes Marques à Monaco 2012 to coincide with Monaco Historic Grand Prix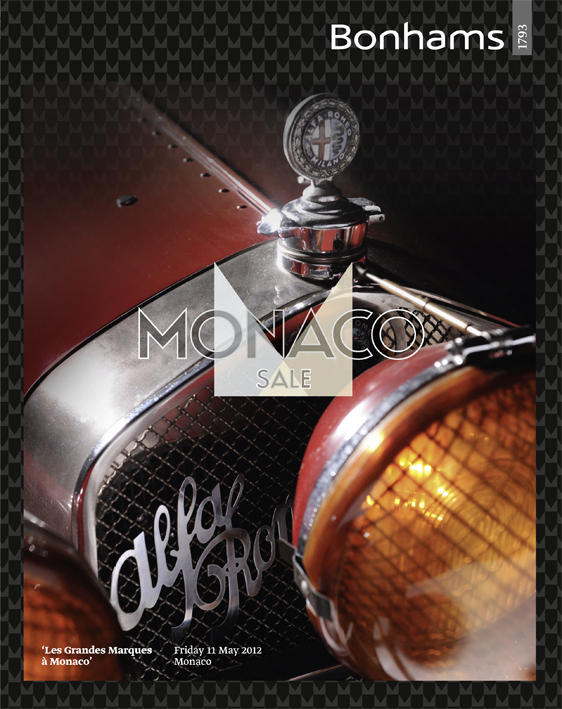 This year coinciding with the 8th bi-annual Monaco Historic Grand Prix, Monaco will be the focal point for motor racing enthusiasts from around the globe.
The Bonhams Les Grandes Marques à Monaco 2012 auction will be held 11th May at the Musée des Voitures du Prince in Monte Carlo. The 26th annual sale coincides with the Monaco Historic Grand Prix, which is held every two years on the Monaco F1 street course.
Headline offerings at the 2012 Bonhams Monaco auction include examples from Bugatti, Ferrari, Alfa Romeo, Rolls-Royce, Aston Martin, Maserati and Facel Vega. Of particular note is the ex-Bosse 'Bo' Ljungfeldt, 1963 Monte Carlo Rally, 1963 Ford Falcon Futura Sprint. Estimated at €150,000 – 200,000, the Falcoln is the only car to have ever won every single stage of the Monte Carlo Rally.
Another notable offering is a 1930 Alfa Romeo 6C 1750 Grand Sport Spider, estimated at €850,000 – 950,000, and a rare 1967 Alfa Romeo Giulia Estate/Station-Wagon that was formally the property of French Alfa Romeo racing driver Fernand Masoero. The Alfa is estimated to sell for €30,000 – 45,000.
A 1938 Bugatti Type 57 C Roadster rebuilt in Switzerland during the 1960s in the style of the well known Colonel Freddie Giles Type 57S Corsica Roadster is estimated to sell for €200,000 – 240,000. The car has been extensively restored in the United States, where it has formed part of some high profile collections, before returning to Europe for the first time since the 1970s.
Stay tuned to Bonhams Monaco 2012 and Monaco Historic Grand Prix – sports car digest