Mikimoto Re-Defines Pearl Industry Social Media Through Monumental Blogger Ambassador Program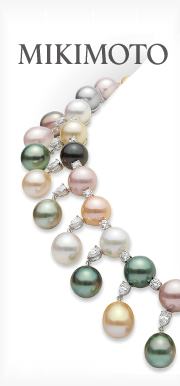 In 1916, Mikimoto pearls re-defined the pearl industry by patenting the technique for cultured pearls, which are the pre-dominant pearls used today for luxury jewelry and accessories. Nearly a century later, Mikimoto has once again re-defined their industry by culturing a new technique that has elevated perception, increased awareness and gathered thousands of new consumers amongst the millennial demographic that may not have been attracted to the pearl industry or the Mikimoto brand otherwise.
Mikimoto created a new system of social media content distribution for their brand that resulted in forming partnerships with some of the most influential fashion, beauty, lifestyle and accessories bloggers around the world.
Bloggers and digital influencers such as ManRepeller, Le fashion and Stop It Right Now paired their Mikimoto pearls with seasonal trends, black leather outfits and editorial such as "The Girl with the Pearl…" with such strong success that fashion media conglomerate Lucky Magazine syndicated editorial from the Bloggers and verified that pearls are in style now more than ever.
[adsenseyu1]