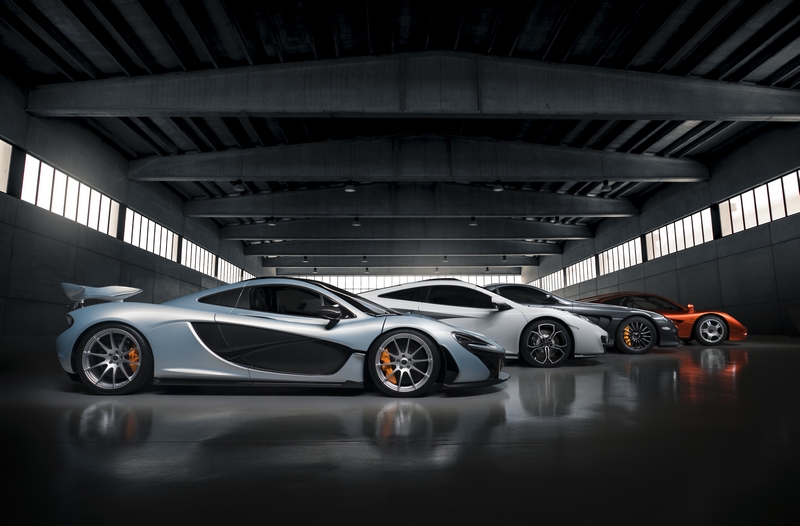 Meeting a strong desire for drivers to personalise their cars, McLaren Special Operations (MSO), the British manufacturer's custom car division, has announced a range of available series options for the McLaren 650S, and Asia-only 625C.
"Every McLaren is unique but now, with more choice than ever before, we are enabling our customers to truly express themselves through their vehicles," explained Paul Mackenzie, Executive Director of McLaren Special Operations.
MSO DEFINED
The MSO Defined category of personalisation includes an aerodynamic kit, designed to enhance the purposeful design of the groundbreaking McLaren 650S, to subtle carbon fibre interior upgrades. The exterior styling can be modified with an addition of a carbon fibre rear diffuser and extended side door blades that premiered on the limited-edition MSO 650S earlier in the year.
Weight-saving options in the form of a full carbon fibre rear deck and mirror arms are also available, while new interior options include extended carbon fibre shift paddles and a redesigned instrument cluster with Formula 1 inspired shift lights mounted on the instrument cluster that have been created in response to a popular demand from track day enthusiasts.
MSO Bespoke provides an almost limitless level of customisation to McLaren owners, including unique paint, leather and stitching colours, stand-alone upholstery and body changes to create truly bespoke vehicles.
Since launching the 650S earlier this year, 20 percent of vehicles produced at the McLaren
Production Centre have included a degree of MSO Bespoke content. This number rises to approximately 95 percent for the McLaren P1, with each one of the 375 examples being unique to its owner in some way.
The division was also responsible for the McLaren X-1, a one-off car that had to be specially designed and engineered, including on-road testing and homologation.
McLaren Special Operations, as it is known today, was launched at Pebble Beach Concours d'Elegance in 2011. However, a division was first set up as the McLaren Customer Care Programme in the 1990s to service, maintain and personalise the McLaren F1 for owners. This service continues at McLaren, and is now managed by the MSO Heritage team, offering an unrivalled level of knowledge and expertise on the McLaren F1, and also working with Mercedes-Benz SLR McLaren models.
MSO PROGRAMMES
Finally, the recently-launched MSO Programmes division encompasses the upcoming McLaren P1GTR Driver Programme. Each car will be built, maintained and prepared by MSO in advance of the exclusive track days held at the world's most iconic Formula 1 circuits.