2014 Maserati Quattroporte Ermenegildo Zegna Concept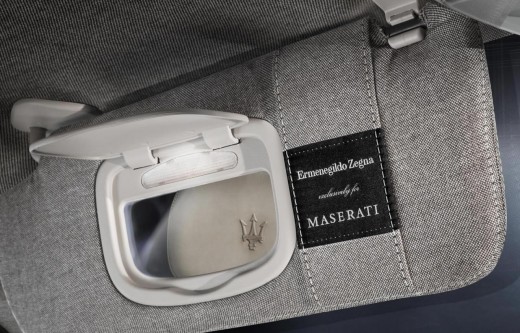 The Maserati Quattroporte Ermenegildo Zegna Limited Edition concept car will be unveiled at the Frankfurt Motor Show featuring a unique new look in colour scheme, materials and finish. The car, presented as a limited edition concept, is intended for development into a production version in 2014 and will maintain the same personality and quality of the current Quattroporte range.
A leading role in the Maserati Quattroporte Ermenegildo Zegna Limited Edition concept car is played by its interior. Classical warm hues like moka and greige are re-interpreted in a modern key to emulate Zegna's latest men's fashion collections
The exterior of the limited edition concept car features a special effect paint finish using ultra-fine aluminium pigments. A gloss black primer amplifies the brilliance of the aluminium pigments and creates a sensation of depth. The platinum metal colour effect finish is warmly nuanced to express the car's classic and sophisticated yet technically advanced character.
Maserati Quattroporte's fans can choose between two engines: a 3.8-liter V-8 or a 3.0-liter V-6 engine, both assembled by Ferrari at Maranello.
The Quattroporte concept car will make its official debut at this month's Frankfurt Motor Show, which opens its doors to the public on September 10.