Porcelanosa Unveils New Design For Flagship NYC Showroom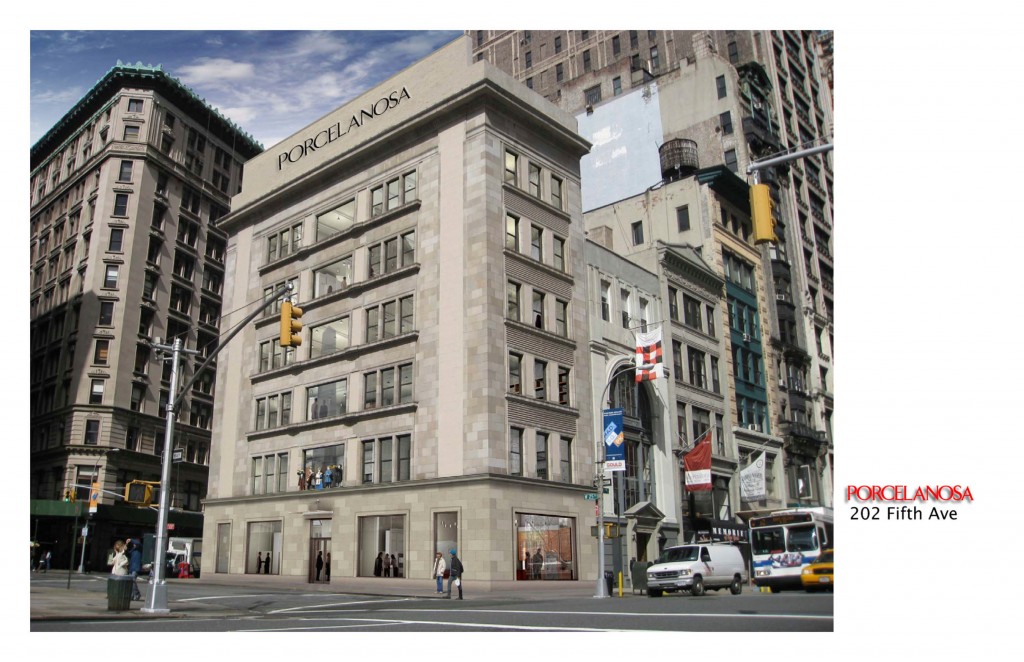 Porcelanosa, a global manufacturer of luxury tile, kitchen and bath products, unveiled new design for flagship NYC showroom in the Commodore Criterion building in Midtown Manhattan. With the interior demolition complete, Pocelanosa has confirmed the opening is scheduled for spring 2014.
"As a staple of New York's Flatiron district for years, the Commodore Criterion is the ideal location for Porcelanosa's new flagship showroom as the neighborhood is the epicenter of New York's architecture and design community," said Manuel Prior, US Branch Director for Porcelanosa.
Porcelanosa purchased the Commodore Criterion in 2012 and selected Foster + Partners, headed by Pritzker Architecture Prize winning architect Lord Norman Foster, to refurbish the 18,000 square-feet, six story high building. The Commodore Criterion is included on New York's protected properties list and Porcelanosa and Foster + Partners have worked diligently to ensure that the project will preserve its historic exterior.
The new space includes a showroom with full-scale vignettes showcasing Porcelanosa's product portfolio, including floor and luxury wall coverings, and kitchen and bath solutions. An entire floor of the building will be used as a design library with more than 1000 references of tiles, mosaics, stones, hardwoods and other fine materials.
The Porcelanosa Group has more than 400 showrooms throughout the world. The company has 18 showrooms and six distribution centers spanning more than five million square feet throughout the USA.