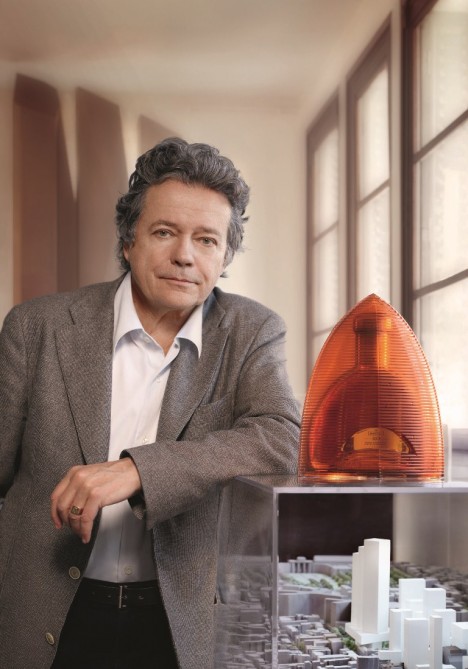 Martell XO Exclusive Architect Edition, a special collaboration with a renowned architect, arrived at the second edition. French architect Christian de Portzamparc, the first French architect to receive prestigious Pritzker prize (in 1994), pays tribute to the noble Martell XO cognac.
"I wanted to make the liquid into a work of art and for the Martell XO bottle to become a faintly perceptible treasure set in a beautiful jewel-box casing," said Christian de Portzamparc.
"Dawn is always new. It is a new beginning, an emergence of light, each time a new discovery. For Martell XO, I wanted to bring this idea of discovery and exploration to life," explained the architect.
"I've always loved architecture where right angles are no more and where there is movement. The movement is often the curve which becomes straight – acceleration. Here we see a case, which represents a place both open and closed, where this amber colour reveals itself. An essence that characterises the balance of cognac, a pure and simple case, where liquid almost becomes light".
The first Exclusive Architect Edition was born in 2009. Martell XO collaborated with Paul Andreu, one of the most famous French architects of the moment. His famous works include the Grande Arche at La Defense in Paris (together with von Spreckelsen JO), the Olympic ski in Courchevel, the terminal of the Channel Tunnel and the nearby Cité Europe complex. Paul Andreu' prizes include the Grand Prix National d'Architecture and the International Crystal Globe.