Celebrity chefs from Mandarin Oriental restaurants will help create Cathay Pacific's new in-flight menus over the coming 12 months. The new menus will be served throughout 2015 on a monthly basis. Each menu will incorporate seasonal produce, prepared and cooked in both contemporary and traditional ways – from the wizardry of molecular gastronomy to the patience of low and slow cooking.
Top chefs from various renowned Mandarin Oriental properties in Hong Kong, London, Paris, New York, San Francisco, Tokyo and Boston will each design menus with their own styles and characteristics. The menus will be offered to First Class passengers travelling on Cathay Pacific flights between Hong Kong and London, Paris, New York, San Francisco, Tokyo and Boston.
To showcase the two brands' Asian heritage, Cathay Pacific and Mandarin Oriental are working hand in hand to create an inspired food and beverage experience. The latest collaboration follows their successful partnership on the airline's London route last year.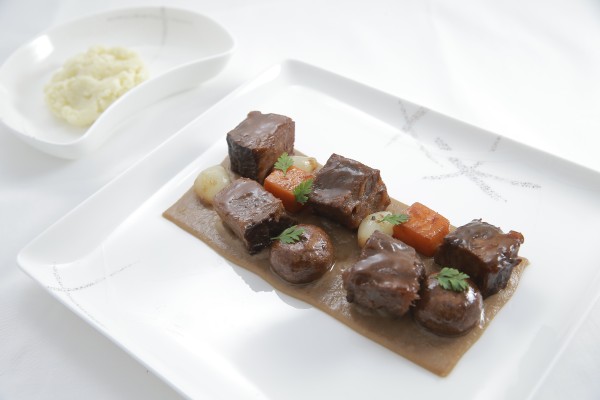 In the first wave of menus offered, winter dishes by Executive Chef Uwe Opocensky, from Mandarin Oriental, Hong Kong, and Executive Chef and Culinary Director Thierry Marx, from Mandarin Oriental, Paris, are featured on flights from Hong Kong to London and Paris to Hong Kong, respectively, from 1 to 31 January. In February, passengers travelling from Hong Kong to Paris and New York to Hong Kong will be able to enjoy a selection of dishes created by Executive Chef Uwe Opocensky and Executive Chef Christian Pratsch, from Mandarin Oriental, New York, respectively.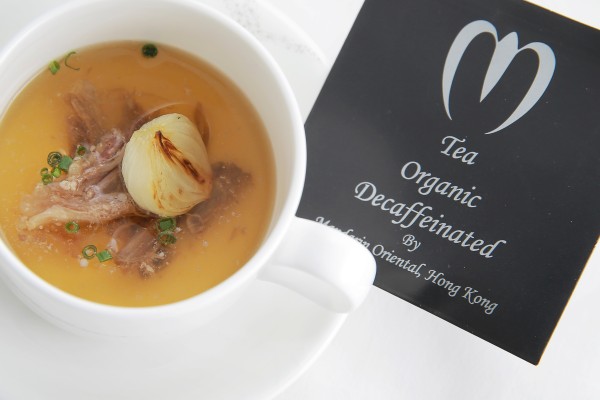 Among the highlights of the first wave of menus is a full-bodied consommé with a specially prepared tea bag of dried flower petals and gold flake, created by Hong Kong's innovative Chef Uwe Opocensky. Paris-based Chef Thierry Marx, one of the most celebrated chefs in France, who excels at giving modern and classical French cuisine a twist, offers a traditional presse of chicken, mushrooms and foie gras, delicately infused with a hint of five spices. New York's Chef Christian Pratsch was inspired by his journey through the United States to create a soup of slow-roasted tomatoes with miniature grilled cheese sandwiches.