The Macallan 'M' achieves a New World Record price at US $628,000 at Sotheby's Hong Kong.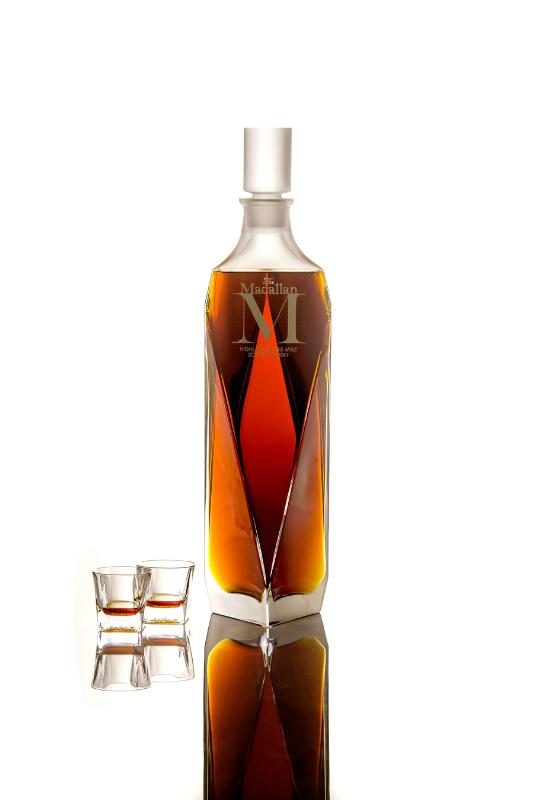 The Macallan is one of the world's most sought after and collectable whiskies, sitting at the top of the auction index for whiskies and holding the current Guinness World Record for the most expensive whisky ever sold at auction, in 2010 in New York, The Macallan 64 years old in LALIQUE Cire Perdue at US $460,000.
A stunning rare 6 liter "Imperiale" version of the highly sought after Macallan M – the world's most sophisticated single malt whisky, contained within a beautifully designed and meticulously crafted crystal decanter, achieved a New World Record price at US $628,000 at Sotheby's Hong Kong. All net sale proceeds will be donated to a host of local charities in Hong Kong.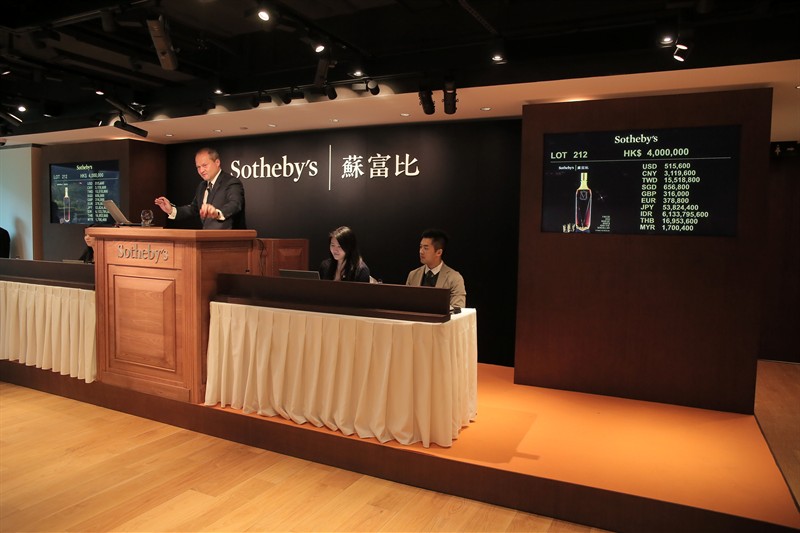 Macallan M represents a masterpiece created from the collaboration between three masters of their crafts; Fabien Baron, Founder and Creative
Director of Baron & Baron, Silvio Denz, President and CEO of LALIQUE and Bob Dalgarno, Whisky Maker at The Macallan.
To celebrate the conception of M and its global launch in Hong Kong, four 6-liter Imperiale decanters were specially crafted by LALIQUE for The Macallan. These are the largest decanters ever made by LALIQUE. Each decanter required the work of 17 craftsmen, including two with the prestigious title, "Meilleur Ouvrier de France", with each taking over 50 hours to complete.
Of the four, two will be archived by The Macallan and one has been committed to a private collector in Asia. The fourth, Constantine (named, as are the other three, after Roman emperors), uniquely features the engraved autographs of the three principal creators – LALIQUE/Silvio Denz, Fabien Baron and Bob Dalgarno. This highly collectable creation was made available as part of the Finest and Rarest Wines and The Macallan auction by Sotheby's in Hong Kong on Saturday, 18 January 2014.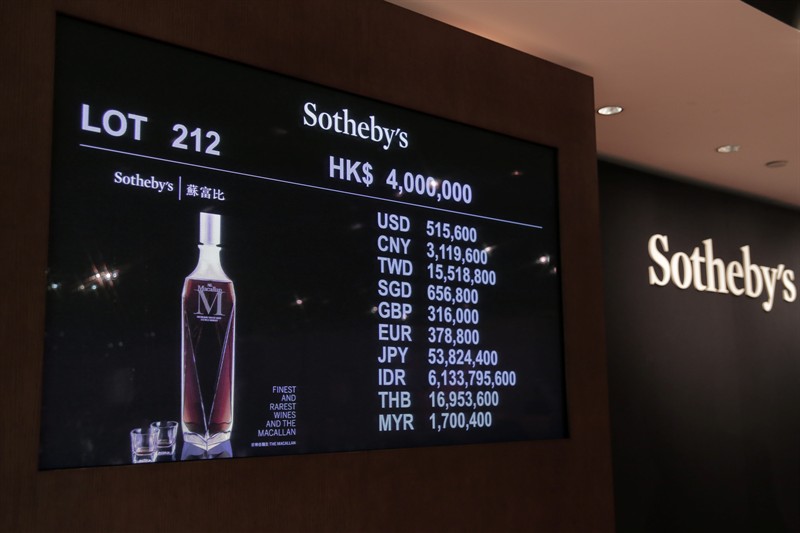 Macallan M boasts a rich natural color, complexity and sumptuous intensity never before seen in a single malt, according to its three creators. "Every drop is laden with character absorbed from the sherry seasoned Spanish oak casks that nurture it through its maturation process".
"This new world record at US $628,000 highlights the uniqueness of the decanter and the remarkable quality of The Macallan single malt. Its creation is a tremendous achievement due to the unprecedented size, weight and completely new shape. After the Guinness World Record achieved by The Macallan in LALIQUE Cire Perdue in 2010 at Sotheby's New York, this exceptional figure underscores the interest and value of such extraordinary decanters," said Silvio Denz of LALIQUE.
"The Macallan M decanter 6 liter Imperiale brought global interest from bidders who were attracted by the combination of the unique opportunity and exceptional quality bringing a new world record for single malt whisky as well as benefiting Hong Kong charities," commented Robert Sleigh of Sotheby's Hong Kong.