Memorabilia: Gold Olympics Coca-Cola bottle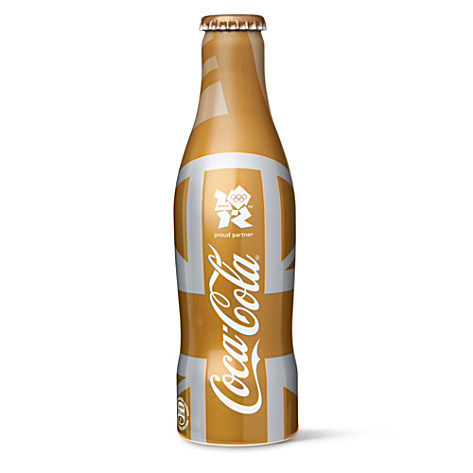 Coca-Cola pays homage to London 2012 Olympic Games with a limited edition bottle (250ml) available exclusively at Selfridges. Decked in a gold and white Union Jack, the iconic bottle has been given a golden British makeover. Set to become the must-have for any dedicated collector.
In 2009, Coca‑Cola celebrated Selfridges' 100th birthday with the exclusive Selfridges Centenary Bottle, an eye- catching limited edition original glass bottle that shined in the store's signature shade of yellow.