59 Percent of Top Brands Now Use Instagram, Reaching 90 Million Active Users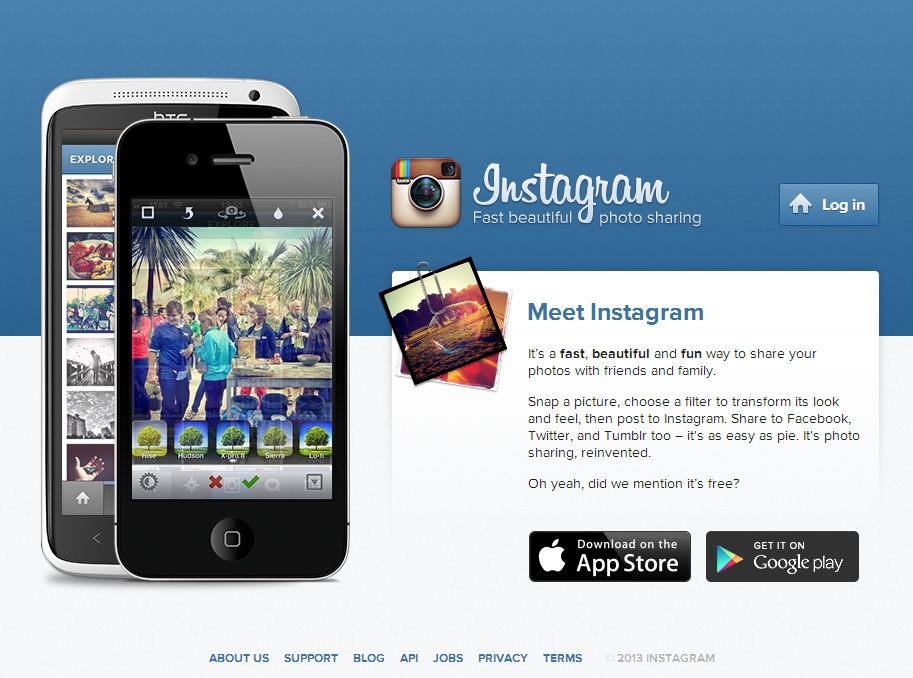 The world's top brands continue to grow their presence on photo-sharing site Instagram, adding 1.6 million followers in the past three months and increasing engagement by 35 percent, according to Simply Measured's Instagram study that evaluates brands and verticals in the Interbrand 100.
Simply Measured's quarterly study of Instagram found that despite many changes to the photo-sharing site, Instagram brand adoption grew nine percent, outpacing all other social networks except Pinterest, which grew 10 percent. In total, 59 percent of Interbrand 100 companies are using Instagram today, reaching 90 million active users.
Recent introduction of Instagram Web Profiles that give brands a place to call their own, and Web Feeds that give users a new way to engage with content, had a significant impact on brand awareness and engagement. Over the last quarter, followers of the Interbrand 100 increased by 41 percent, reaching a total audience size of 5.8 million users, and engagement with top brands increased 35 percent, announced the authors of the study.
Among top brands, luxury and apparel brands continue to lead the way. Adidas and Ralph Lauren rose in the rankings to join the top ten brands, each with more than 100,000 followers. This group that saw average engagement growth of 19 percent, while Gucci and Tiffany & Co roughly doubled their follower engagement, growing audiences by 65 percent and 75 percent respectively.
Key findings of the Instagram study include:
59 percent of the Interbrand 100 now use Instagram. This is up from 54 percent in November – a nine percent increase quarter over quarter, trailing only Pinterest in adoption growth rate, which grew ten percent. Brand activity is on the rise. 41 percent of brands now post at least one photo per week, up from only 34 percent last quarter.
Engagement is growing. Overall consumer engagement with top brands increased by 35 percent quarter over quarter. The average brand photo received over 4,800 engagements (likes, comments, Tweets and Facebook shares).
Brand audiences continue to climb. The number of brands with 100,000+ followers increased from 8 to 10, led by MTV, Starbucks and Nike. 26 percent of brands now have over 10,000 followers, up from just 20 percent quarter over quarter.
Facebook plays a critical role. 98 percent of Instagram photos posted by top brands are now shared to Facebook, resulting in 274 engagements per photo, a 30 percent increase quarter over quarter. During the same period, engagement with Instagram photos on Twitter declined as Instagram dropped Twitter cards integration.
Overall use of filters by brands is on the decline. Lo-Fi remains the most trusted filter, while Hudson boasts the most engagement.
Are you looking to boost your visibility of your campaign on various mediums? Not a problem if you work with a proper social media agency. At RPM they take the engagement approach to communications – fulfilling brand promises by creating positive and tangible brand behaviour.