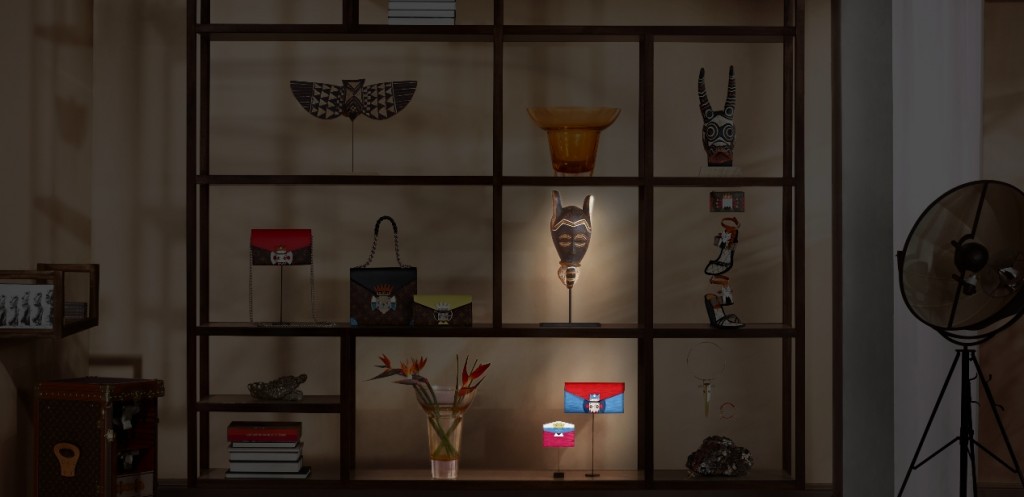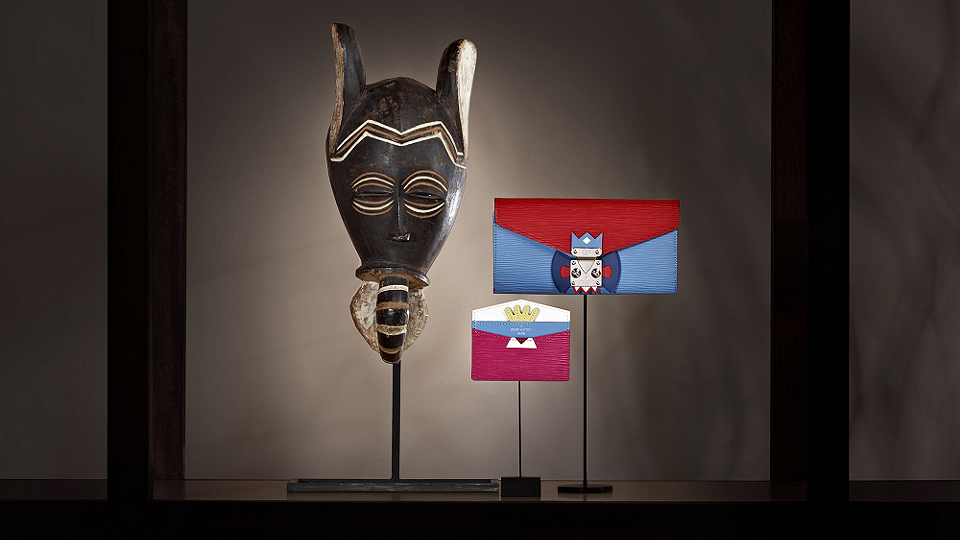 Gaston-Louis Vuitton's personal African mask collection serves as a source of inspiration for Louis Vuitton's latest Mask Small Leather Goods collection announced by LV ahead of Valentine's Day 2015.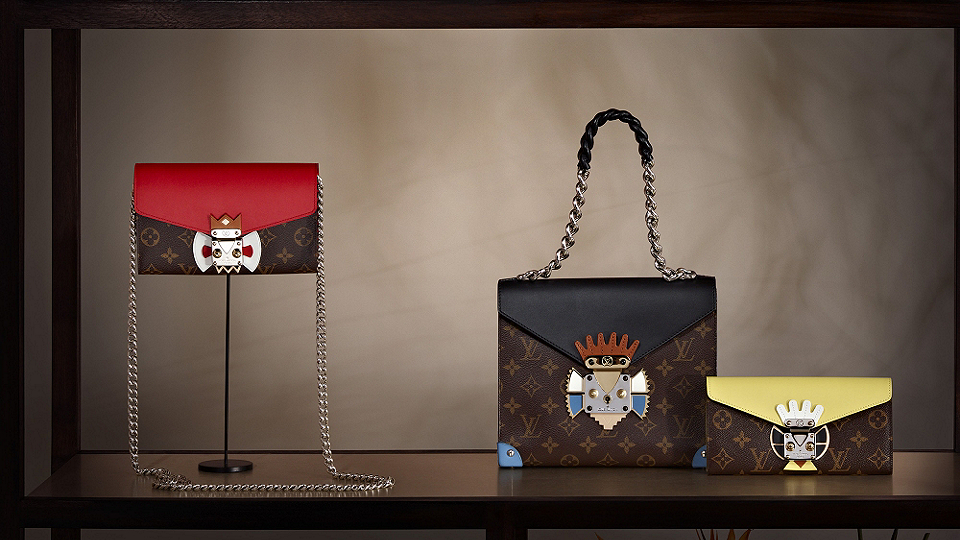 The striking new line of bags by Nicolas Ghesquière were introduced at his Cruise 2015 runway show. Inspired by Gaston Vuitton's collection of African masks, the unique metal and enamel closures evoke stylized tribal motifs. The Pochette Mask GM combines Monogram canvas and calfskin with a fashionable chain-and-leather handle designed for over-the-shoulder wear.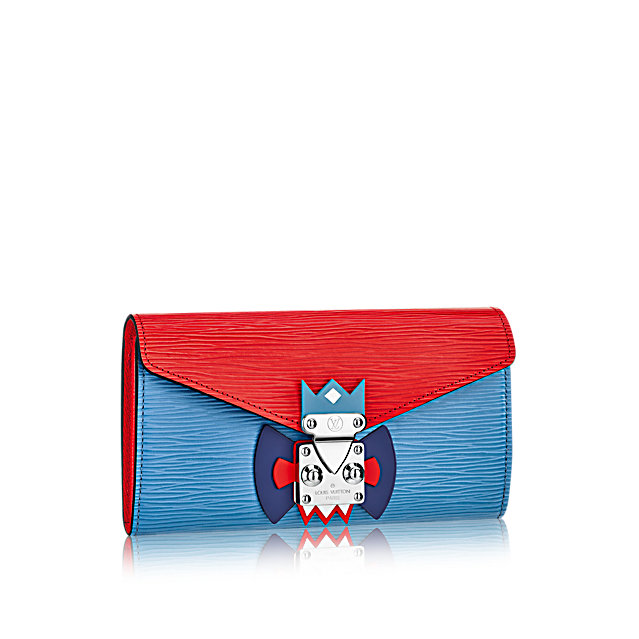 The envelope-style Sarah Wallet in iconic Epi boasts a unique Tribal Mask design for its closure. The ingenuous interior features a variety of pockets and credit card slots.
"As exoticism became fashionable in the 1930s, Gaston-Louis had a taste for collecting and art objects, and was as infatuated with African art as the artists and aesthetes of his time. Music like jazz, ethnic instruments, and African masks brought a refreshing influence into the works of European painters, sculptors, and composers. Gaston-Louis was sensitive to these currents of expression. He collected representative items, which he asked friends to bring back from their travels," unveiled Louis Vuitton house.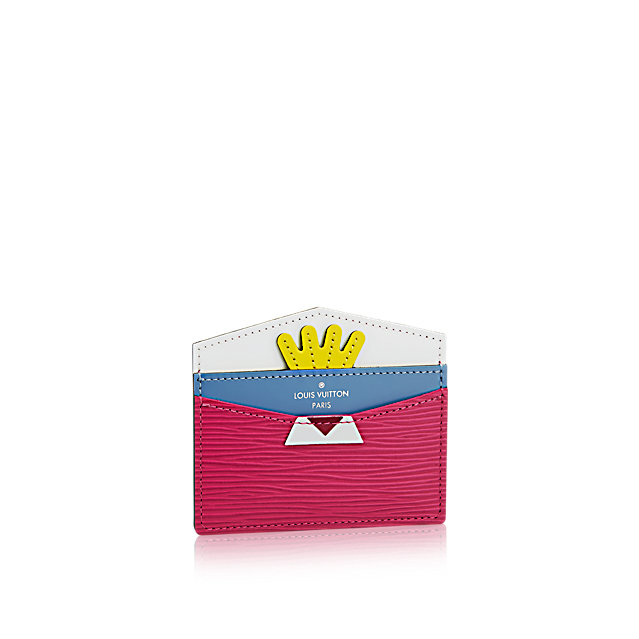 Customized with a decorative Tribal Mask overlay, this card holder in iconic Epi leather slips easily into the pocket. It holds credit cards, transport cards or business cards in its two slots.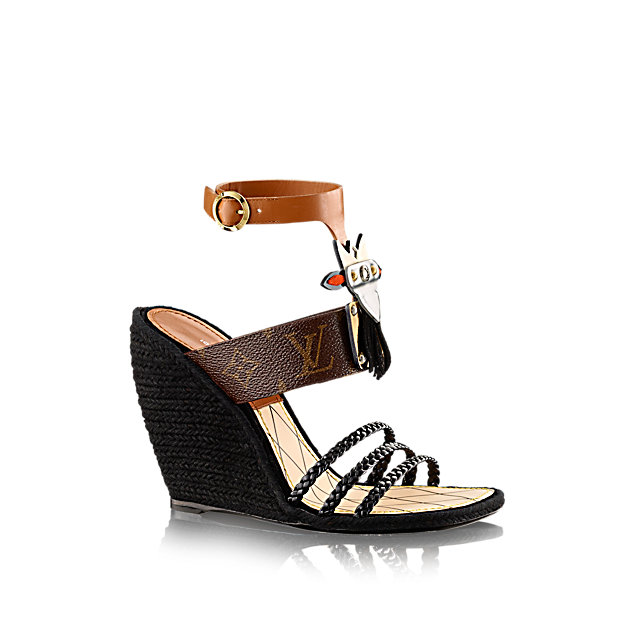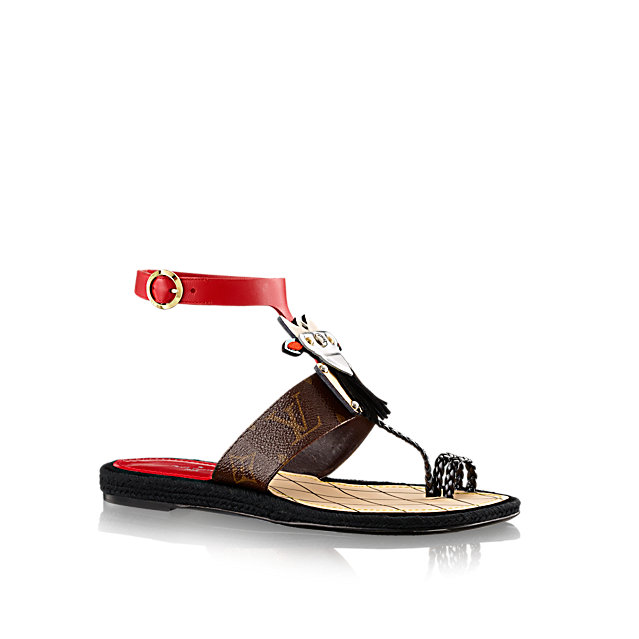 One of the standout looks of Louis Vuitton's 2015 Cruise collection, this striking wedge sandal in Monogram canvas and calf leather features an upper inspired by African masks, which coordinates with the season's leather goods and accessories.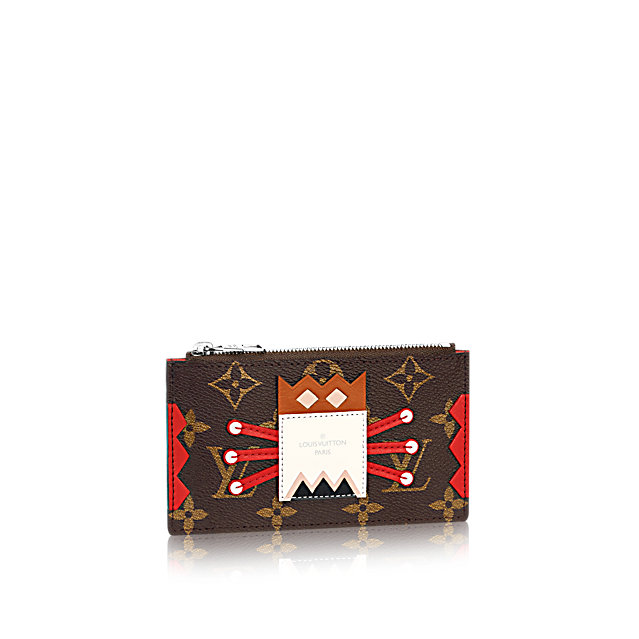 The key pouch in Monogram canvas and calf leather with a mask closure.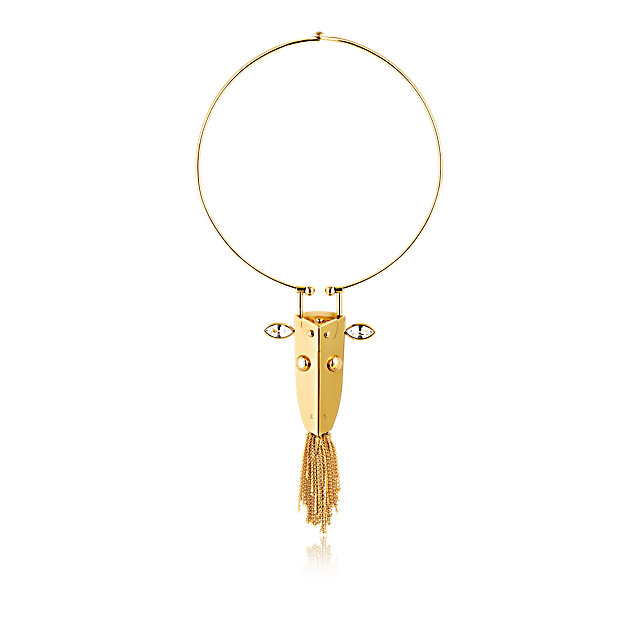 Shimmery, dangling metallic chains and artfully placed Swarovski crystals form the the Vuittonite Crew Necklace. The quintessential playful accessory is inspired by the Chinese New Year.