Hong Kong Masters Signs up Longines as Title Sponsor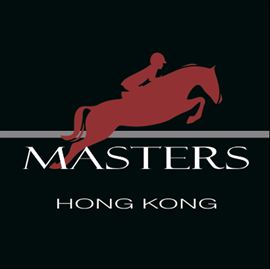 Luxury Swiss watchmaker Longines has been announced as the title sponsor of the Hong Kong Masters showjumping event.
Under terms of the agreement the inaugural event, which is set to take place in Hong Kong on 28th February 2013, will be officially known as the Longines Hong Kong Masters (LHKM). Hong Kong is the newest member to the Masters series, which includes the Gucci Paris Masters and the New York Masters.
Financial details of Longines' 'long-term' commitment were not released, however, the event will see 25 rides compete for an overall US$1 million prize fund, reports sportspromagazine.
"The Masters series by EEM World Group is one of the most prestigious and well-recognised events on the equestrian calendar and Longines looks forward to being the title sponsor of the Longines Hong Kong Masters with a very long-term commitment. Longines boasts 85 years of timekeeping experience in equestrian sports and it has established itself as an essential partner of these disciplines that combine precision and elegance. We are delighted to be part of this great event, alongside the world's top showjumpers for equestrian enthusiasts, sports fans and the community wanting an entertainment event that will be unsurpassed," said Walter von Känel, Longines president.
Past Masters events have attracted over 50,000 guests, including the likes of Charlotte Casiraghi, Princess of Monaco, Athina Onassis and Bruce Springsteen.