Lexus Listening Lounge x Art Galleries & Back Alleys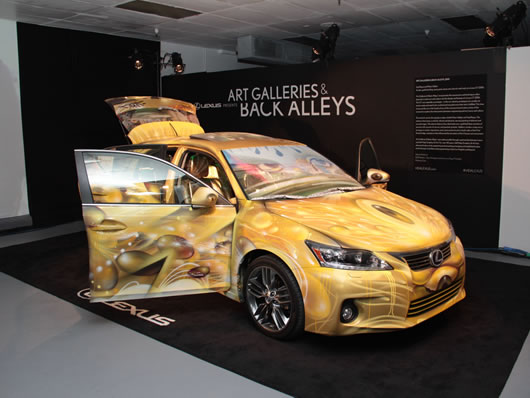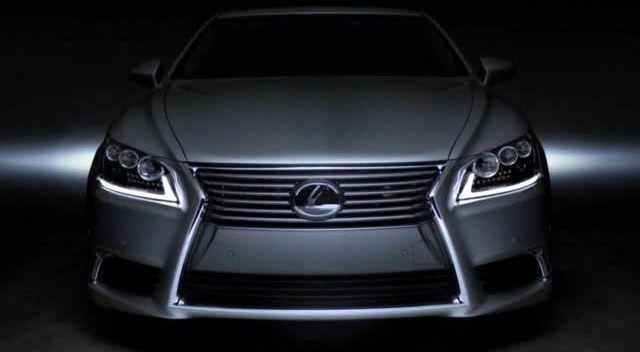 Lexus adds a cultural dimension to the Lexus display at The Miami International Auto Show (November 9 – November 18, 2012). Enjoying top-notch talent while viewing all the new models in the Lexus line-up for 2013, this is the concept of the Lexus Listening Lounge.
Throughout the week, the Lexus Listening Lounge features performances by prominent musical acts. Additionally, visitors will be able to view the Lexus "Art Galleries & Back Alleys" project, a unique collaboration by two internationally recognized Hispanic artists who transformed a Lexus CT 200h into a work of art.
Recently seen on "Good Day LA" and "American Latino TV," "Art Galleries & Back Alleys" is making its Miami debut. Once a prototype, ready to be crushed and recycled, this Lexus CT 200h was put in the hands of two prominent Hispanic artists, Patssi Valdez and Vyal Reyes. They explored the intersections between engineering and art, luxury and culture—and created a masterpiece that incorporates the expressions and techniques often featured in Hispanic art.
The Lexus Listening Lounge features live music by top artists including Colombian born Duina Del Mar; Winner of Miami New Times ' Best Band 2012 Readers' Choice Award, PALO!; Puerto Rican hip-hop and pop artist, JAN; Urban/Pop Duo's from Puerto Rico, Domino Saints; Two-time Grammy nominated artist, Locos Por Juana; Modern Pop group, Hola Hi; and Latin groove, rock and reggae musicians, Araka.