Artistic creation has always been, since 1835, essential to the art of living at Le Meurice, the 5-star hotelin the 1st arrondissement of Paris opposite the Tuileries Garden, between Place de la Concorde and the Musée duLouvre on the Rue de Rivoli.
The winner of the 9th edition of the Meurice Prize for contemporary art is Lola Gonzalez and the galleryMarcelle Alix. The artworks of the six artists preselected for the Meurice Prize for contemporary art 2016/2017 can be seen at FIAC 2016 – Foire Internationale d'Art Contemporain Paris.
Katinka Bock, Julien Discrit, Lola Gonzalez, Angelica Mesiti, Moussa Sarr, Thu Van Tran are this year'sfinalists of the international prize encompassing all disciplines in the visual and plastic arts: painting, sculpture, installation, photography, video, etc. The Prize, which has an endowment of €20,000, is awarded eachyear by a panel of professionals to one of the shortlisted projects. It is jointly awarded to an artist, under
the age of 45 and the gallery with which he or she is directly associated.
The creation of the Meurice Prize for contemporary art is part of Le Meurice's resolutely forward-looking movement, expressed by this act of corporate patronage. True to its heritage and its interest in the art of its times, Le Meurice palatial hotel is providing material support to a non-profit activity: to help an emerging artist on the French scene gain international recognition.
Lola Gonzalez was born in Angoulême in 1988. She lives and works in Paris and Brest and is a graduate of the École des Beaux-Arts in Lyon. Her work, which explores the idea of community through film and performance art,has recently been exhibited at the Institut d'art contemporain in Villeurbanne, France during the Biennale de Lyon, at the Kunstverein Sparkasse in Leipzig, Germany, at the Centre Pompidou during the Festival Hors-Pistes,at the Salon de Montrouge in France, at Treize in Paris, at La Galerie-Centre d'art contemporain in Noisy-le-sec, France, at the Palais de Tokyo in Paris, at the Plateau-FRAC Île de France, at the Salon de Montrouge, andat Le Magasin in Grenoble, France.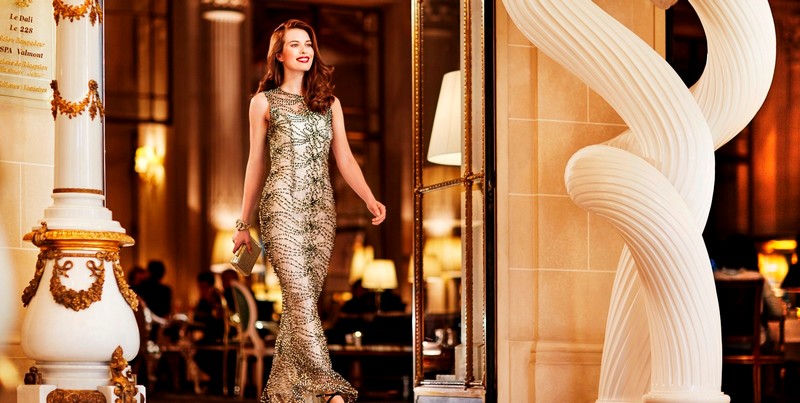 The judges for this year edition are:
 Jean-Charles de Castelbajac, Ambassador for the award;
 Saâdane Afif, Artist and Winner of the award in 2015/2016;
 Montse Aguer, Director of the Centre for Dalinian Studies;
 Colette Barbier, Director of Fondation d'entreprise Ricard;
 Nicolas Bourriaud, Art Theorist and Curator;
 Philippe Dagen, Writer and Professor at Université Paris I Panthéon-Sorbonne;
 Jean de Loisy, President of the Palais de Tokyo;
 Jennifer Flay, Fiac Director;
 Marta Gili, Director of Jeu de Paume;
 Henri Loyrette, Conseiller d'État;
 Maryvonne Pinault, Collector;
 Franka Holtmann, General Manager of Hotel Le Meurice and President of the jury.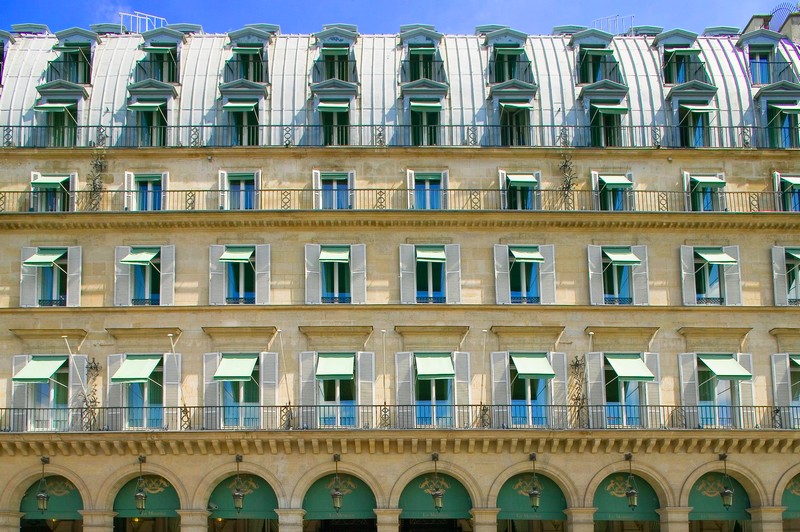 Le Meurice hotel received palace distinction by the French government in 2011. Le Meurice is owned and operated by the Dorchester Collection, a luxury hotel operator based in London. The hotel has a staff of over 400 and houses 160 rooms decorated in the style of Louis XVI which start at $1,235 USD per night.
Since the 19th century, Le Meurice is renowned as the home of crowned heads. Queen Victoria, theMaharajah of Jaipur, Alfonso XIII of Spain (and many others to this day) were regular patrons. And not just them. Writers and artists also enjoyed service fit for a king. Charles Dickens, author of David Copperfield, could pass the time of day with fellow Englishman William Thackeray. The author of Barry Lindon and Vanity Fair showers praise on him in his The Paris Sketch Book. In the 1930s, Coco Chanel organised sumptuous receptions while the literary dinners given by Franco-American patron and millionaire Florence Gould were the talk of tout Paris. It was thanks to her that Le Meurice hosted one of
Paris' last literary salons, attended by numerous writers including Jean Paulhan, Roger Nimier, François Mauriac, Paul Léautaud, Paul Morand, Jean Cocteau, Jean Giraudoux, Francis Scott Fitzgerald and his wife Zelda, but also painters such as Marie Laurencin, Maurice de Vlaminck, Kees Van Dongen, Georges Braque and Salvador Dalí with his wife Gala.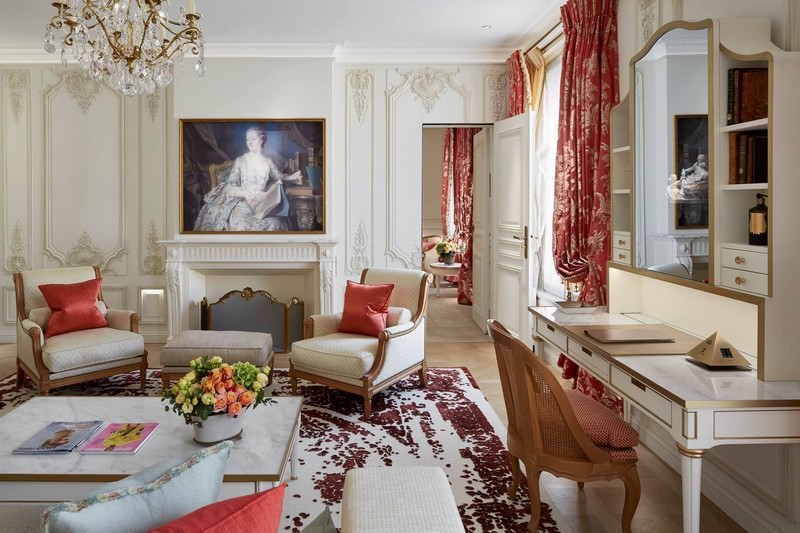 Salvador Dalí was, without doubt, Le Meurice's most remarkable guest. For one month every year, for more than thirty years, he would take up residence in the Royal Suite once occupied by Alfonso XIII, immediately transforming it into an artist's studio. Staff would assist with delivering goats, a horse, a motorcycle or whatever else he requested to his rooms. Unless, that is, they were busy catching flies, a subject for philosophical thought for the artist. It was at Le Meurice, in November 1967, that he organised Hommage à Meissonnier, an exhibition in which he showed Tuna Fishing (Pernod-Ricard collection) among works by Meissonnier, Detaille, Neuville, Boldini and Gustave Moreau. On another occasion, Pierre Cardin was witness to what can only be described as a happening, an episode he recalled on FranceInter radio in 2004: "Having convened the press to his suite, where he had lined up paper bags filled with paint, with great solemnity, Dalí stepped out onto the balcony and proceeded to drop the bags onto the cars parked below. Explosion painting was born!"