Lancôme Celebrates Wellness on October 19th to Support St. Jude Children's Research Hospital
Génifique Day: $7 of every purchase benefits research and treatment of childhood diseases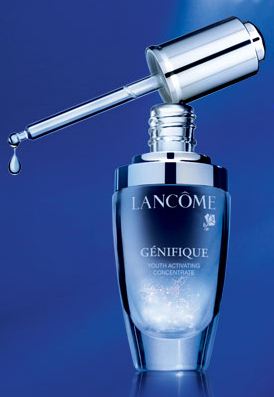 During the month of October, Lancôme, world's largest luxury beauty brand, donates $7 from the in-store or online sale of every bottle of select Génifique products to St. Jude, one of the world's premier centers for the research and treatment of pediatric cancer and other deadly childhood diseases. This program marks Lancôme's third year of support for St. Jude.
Génifique is an award-winning serum that provides visibly improved tone, texture and luminosity within just seven days. The Génifique products whose sales will benefit St. Jude include Génifique Youth Activating Concentrate, Génifique Eye Light-Pearl and select gift sets featuring both.
"Our three-year partnership stands as a testament to Lancôme's commitment to supporting St. Jude Children's Research Hospital, an organization that shares many of our core values," says Serge Jureidini, president of Lancôme USA. "On Génifique Day, we invite everyone to help raise the funds needed to continue St. Jude's life-saving research."
"Partnerships with organizations like Lancôme allow us to continue saving the lives of countless children around the world," said Richard Shadyac Jr., CEO of ALSAC/St. Jude Children's Research Hospital. "St. Jude was built on the belief that every child deserves to live a full and healthy life. The funds raised by Génifique Day and related activities throughout October help us to continue our pioneering research and treatment and ensure that no family ever pays St. Jude for anything."
Since opening 50 years ago, St. Jude Children's Research Hospital has changed the way the world treats childhood cancer and other life-threatening diseases. No family ever pays St. Jude for the care their child receives and, for every child treated there, thousands more have been saved worldwide through St. Jude discoveries. The hospital has played a pivotal role in pushing U.S. pediatric cancer survival rates from 20 to 80 percent overall, and is the first and only National Cancer Institute-
designated Comprehensive Cancer Center devoted to children. It is also a leader in the research and treatment of blood disorders and infectious diseases in children.
St. Jude was founded by the late entertainer Danny Thomas, who believed that no child should die in the dawn of life.