During
1.618 Sustainable Luxury Paris
, ECOTEMIS launched their new product line and designer collection of active
luxury outdoor funiture
, "Avenue Numero 11".
The collection heralds the new beautiful era (La Nouvele Belle Epoque) and golden age where design and arhitecture , eco luxury and energy converge to create the avenues of the future.


A 2LUXURY2's interview taken during the event with Adel El Gammal -co-founder Ecotemis.
Avenue Numero 11 present Boudoir, its inaugural creation in collaboration with Belgian designer Michel Penneman. Fully customisable, Boudoir channels the sun's energy to shelter and cocoon those special momments shared with closed firends , family and loved ones.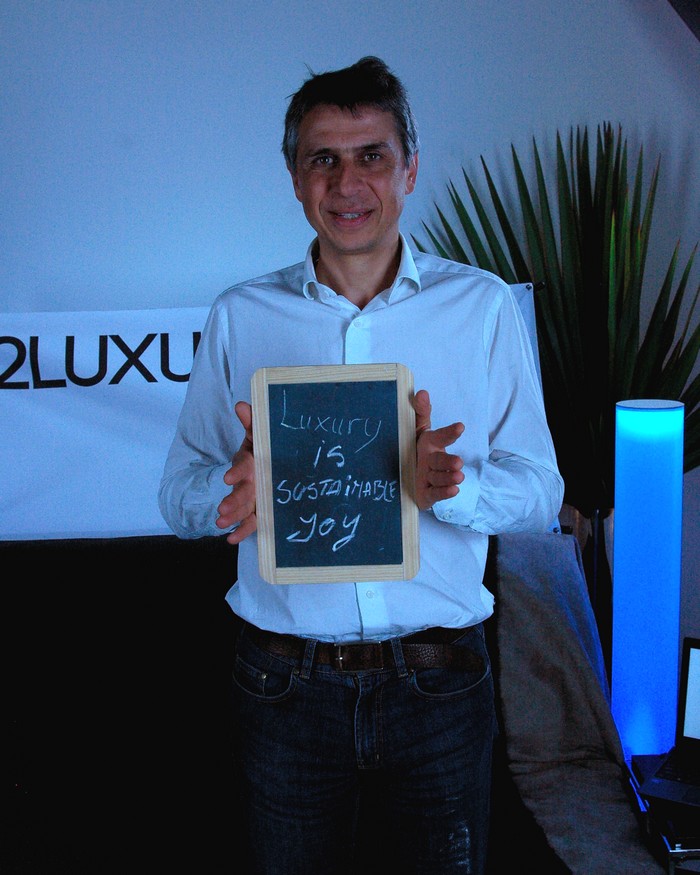 About ECOTEMIS
ECOTEMIS is the catalyst of the urban revolution occurring at the crossroads between the Energy, Building, and Design industry.The firm provides high added value Haute Couture solar solutions for architectural and outdoor furniture integration, pairing sophisticated design and world-class manufacturing technology to create customized premium quality photovoltaic solutions.
Ecotemis' product line enables versatile and creative applications of solar energy in architectural glazing, luxury, and urban environments.
"Sunlight is our building material".