The Personalized Facial Skincare Serum. How it works.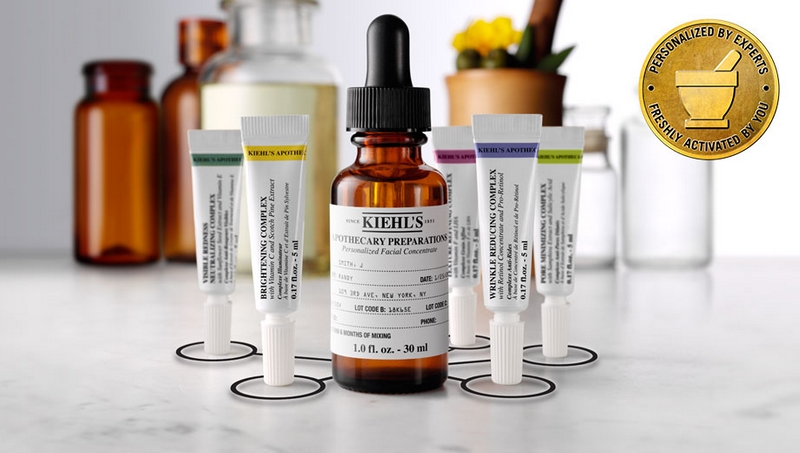 Drawing on 165 years of apothecary expertise, Kiehl's launched this May its Apothecary Preparations – a new personalized skincare service, now exclusively available to Harrods.
Kiehl's new level of personalized service offers tailor-made skincare concentrates that address each customer's unique complexion concerns.
"Since our days as an apothecary, our secret has been a deep understanding of each person's concern – always offering a prescriptive approach to selecting the right Kiehl's formulas for our customers' skincare needs," shares Cheryl Vitali, Kiehl's Worldwide General Manager.
Working with the needs of the customer, the Kiehl's experts will create a uniquely targeted and potent serum comprised of three distinctive elements: at its core, the Kiehl's Skin Strengthening Concentrate, a signature ingredient which helps protect and hydrate the skin, and then a choice of two additional Targeted Complexes to address the following concerns: redness, wrinkles, large pores, dullness and rough textures. Following the consultation, these three components are enclosed in a personalised box for the customer to mix at home.
The consultation will begin with a Kiehl's Customer Representative, who will help you identify your personal skin concerns. Due to the potency of the formulas prior to mixing with the Skin Strengthening Concentrate, it is not recommended that you apply the complexes directly to your skin.