Turn and the world is yours.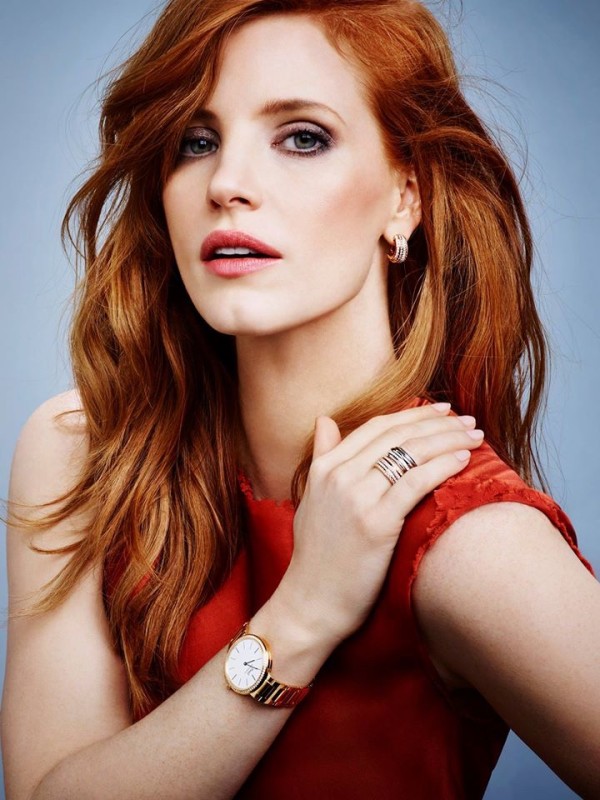 "Beautiful, elegant, charismatic, and full of joy," 37-year-old actress Jessica Chastain was named the brand ambassador of Swiss jewelry house Piaget. We will see Jessica Chastain wearing Piaget on the red carpet as well as appearing at the brand's events around the globe.
"We are thrilled to introduce Jessica Chastain as our new international brand ambassador," said Philippe Léopold-Metzger, Piaget CEO.
Jessica Chastain sports elegant jewelry and watch pieces, unveiling Piaget's Possession‬ universe in all its splendor.
Made of pink gold and set with diamonds, the new Possession collection takes on the role of a particularly exclusive companion. A ritual, a moment, a turn that can change a woman's destiny.