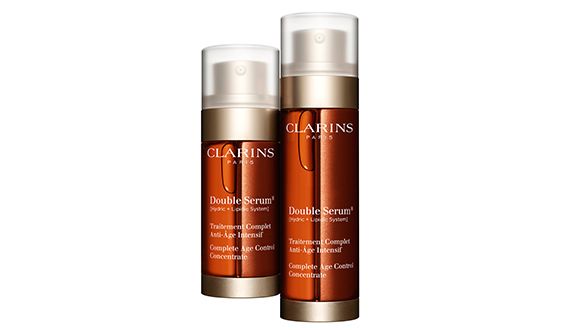 In the endless search of prolonging the youth of our skin, we can call the double weapon. Already hailed as a wonder product around the globe, French luxury cosmetics company Clarins launched a new 50ml version of its intensive anti-ageing treatment, Double Serum. Two separate vials in one bottle allow water and oil-soluble ingredients to act together without the need for emulsifiers. One pump dispenses a precise dose of each formula.
Inspired by Clarins plant science and powered by 20 anti-ageing pure plant extracts, Double Serum's innovative, two-phase system targets all aspects of skin ageing in one complete concentrate.
Used daily, Double Serum promises to minimise wrinkles and leave skin firmer, more elastic and even-toned with less visible pores.Clarins' intensive anti-ageing treatment is available at Harrods for £55.00 (USD90/EUR66).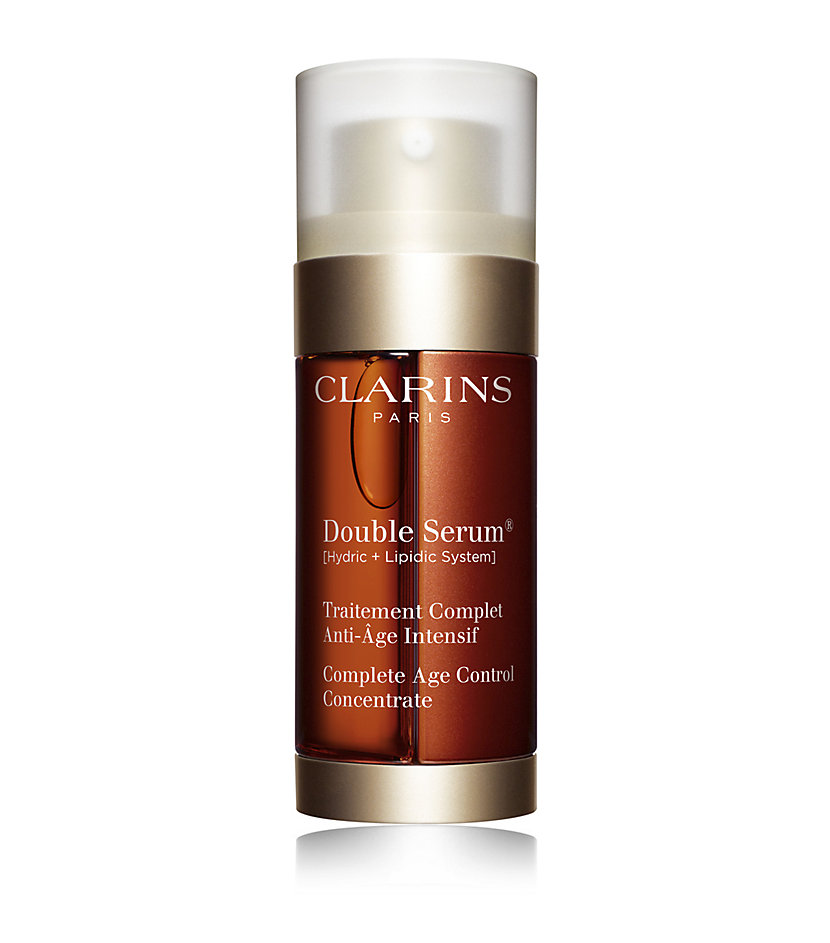 The Clarins brand portfolio includes Clarins, Azzaro, Thierry Mugler, and My Blend. A skin care product range for men (ClarinsMen) has also been launched in 2002. The group's division Clarins Fragrance Group, also includes Porsche Designs Parfums, David Yurman fragrances, and Swarovski parfums. It also owns the organic cosmetics brand Kibio, and is a stockholder in L'Occitane.