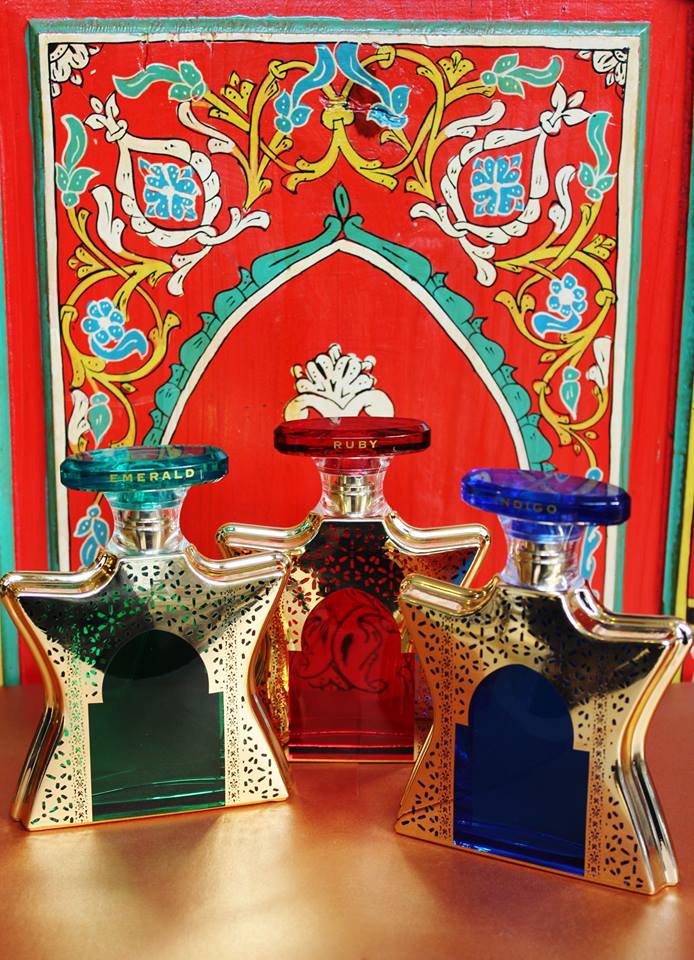 When the Empire State mingles with the premier Gulf State, the alluring result is Bond No. 9's Dubai— a new collection of modernistic New York-inspired Arabian perfumes.
Bond No. 9's Dubai is a collection of Arabic fragrances with a New York edge. The classic spice and incense flavors of the Levant, but a focus is also placed on contemporary botanicals. The Bond No. 9 superstar bottle housing these scents is covered with interlacing Arabic starbursts on a gold background, the surface pattern evoking a sense of cosmic harmony and discovery.
"New York has been duly impressed by Dubai's rise—and we at urban-centric Bond No. 9 especially admire the boldness, of this desert metropolis. We are impressed with Dubai's reign as perfume capital of the Mideast. So we've set about commemorating this fabled city in the sand the only way we know how—with Bond No. 9's Dubai—a collection of New York-inspired Mideast eaux de parfum," explained Bond No. 9.
Here is how the debut trio of Bond No. 9's Dubai is described by the perfume creators:
With a Ruby door, starts off with bittersweet-spicy saffron top notes, then segues into a sumptuous bouquet of rose, magnolia and geranium. Sustaining this precious but volatile mélange is a blend of sultry, lingering base notes—amber, sandalwood, myrrh, cypriol, and civet. Sandalwood in particular adds an earthy sensuality to this seductive blend.
Emerald is an intriguing play of light and dark. It also starts off with saffron, as well as fresh, woody hyssop and champagne-like aldehydes. Its heart is enchantment—rose and patchouli, surrounded by dense, syrupy oud and livened up with a dash of pepper. And its base is pure exotica: patchouli, sandalwood, amber, cypriol, and leather.
Indigo is a desert mirage. Sprightly lychee, peach and bergamot top notes give way to a heart of peony and jasmine, livened up with orange blossom. These then mingle with the exotic base notes—white musk, amber, agarwood and oakmoss.
Have you smelled one yet?