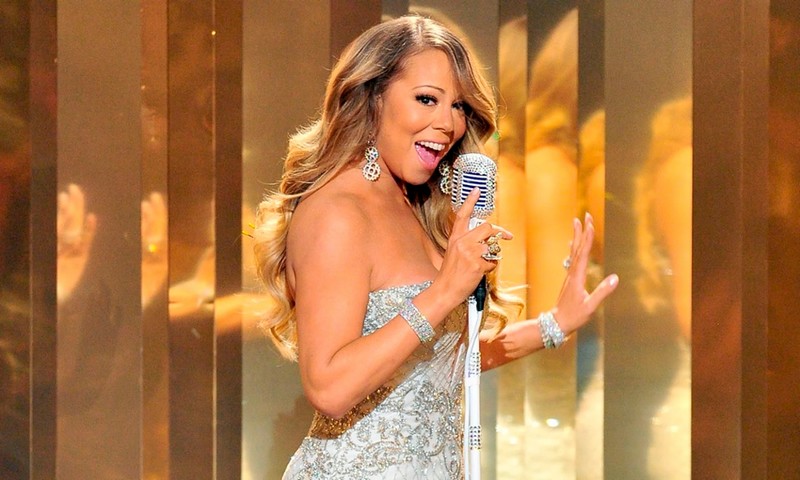 ---
This article titled "How to put on a mega-gig: the crystal design technician's story" was written by Lesley Mortimer-Wallace as told to Dave Simpson, for theguardian.com on Friday 28th August 2015 10.00 UTC
I suppose my job is one of the most peculiar involved in a mega-gig: I design and decorate unusual microphones, mic stands and the like, covering them with rhinestones or whatever, and put sparkle on guitars.
In terms of the life or death of a show, my part is tiny, almost non-existent. But when the occupants have one of my pieces, it does bring another level of showmanship to the stage. When I get to see my work sparkling under the spotlight, I could be watching the greatest show in the world but I'm staring at the microphone stand! I'm just so proud that my bespoke craftsmanship is onstage. On the one hand it can be as simple as just using crystals or rhinestones, but when you put them under the lights it all bedazzles and takes on a whole other level.
My job is super-time-consuming but I love it. It allows a lot of creativity. The most popular things I do are diamond-studded microphones. When you see a gig, the guitarist might have six or seven different guitars and the drummer might have a fabulous new drum kit. It always struck me that the singers always had the standard, usually black microphones. They didn't have any way of expressing themselves visually – apart from perhaps draping a scarf over the stand like Aerosmith's Steven Tyler. So it's interesting to see what you can do. I've created glittering mics for artists such as Lady Gaga, Mariah Carey, Avril Lavigne and guitars for Taylor Swift, but I've also created mic stands for Meat Loaf and guitars for Mötley Crüe – so it's not just a pop or girl thing. It can be right across the board.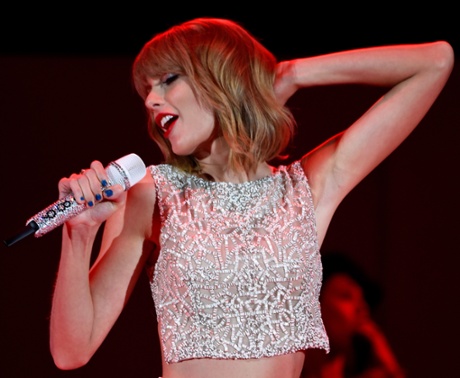 I'd love to say it all started from a flash of raw inspiration, but I work in the industry in wardrobe and dressing room [for Kelly Clarkson], so I was already helping people put their looks together. In the afternoons, on tour, there's a little bit of downtime but you can't go anywhere, in case you're needed. So I started this kind of art project, sticking rhinestones on Kleenex boxes and so on, to make the dressing rooms more fun. One day, Vivian Campbell, the guitarist from Def Leppard, saw it and said: "Could you glue some of that stuff to my guitar?" So that was it … he was my first client.
Immediately after that, we were on tour with Cheap Trick and Rick Nielsen and Tom Petersson of the band were looking at Vivian's guitar and going: "Oh my gosh. Where did you get that?" Bands always want to do something different with their guitars. After that everything just spread by word of mouth.
I approached a company called Tour Supply, who provide equipment for tours. I said, "Do people ever ask for bedazzling things?" They said. "You must come in right now." I realised there was quite a demand for this sort of thing. I had to register a company and everything. It's not the first thing on people's minds when they're putting on a show. In fact, often, it's the last thing they think about, and that's when I get the frantic phone call asking, "Can you create a crystal microphone stand? In pink? And can we have it tomorrow?" I've been up all night more times than I can remember, glueing the jewels on one by one.
I've done pieces using crystals, rhinestones, studs, even stuff like nuts and bolts, which I stuck on using magnets. It's been a constant learning curve. Recently I developed a clear acrylic tube, which you can fill with lights and crystals. It keeps me busy. I do stands and guitars for a lot of what you might call outlandish rock acts – Def Leppard, Poison – which is the music I grew up with. I've worked in wardrobe for Guns N' Roses and I did a beautiful guitar for DJ Ashba [guitarist since 2009, who left last month] in jet Hammerite – smoke black, basically. It looked phenomenal. My dream job would be Dolly Parton. She definitely likes her rhinetones.
It's funny. I don't know how to wire a speaker or tune a guitar, but I reckon I could glue a rhinestone on anything and get it to look great.
guardian.co.uk © Guardian News & Media Limited 2010
Published via the Guardian News Feed plugin for WordPress.