100 years of L'Heure Bleue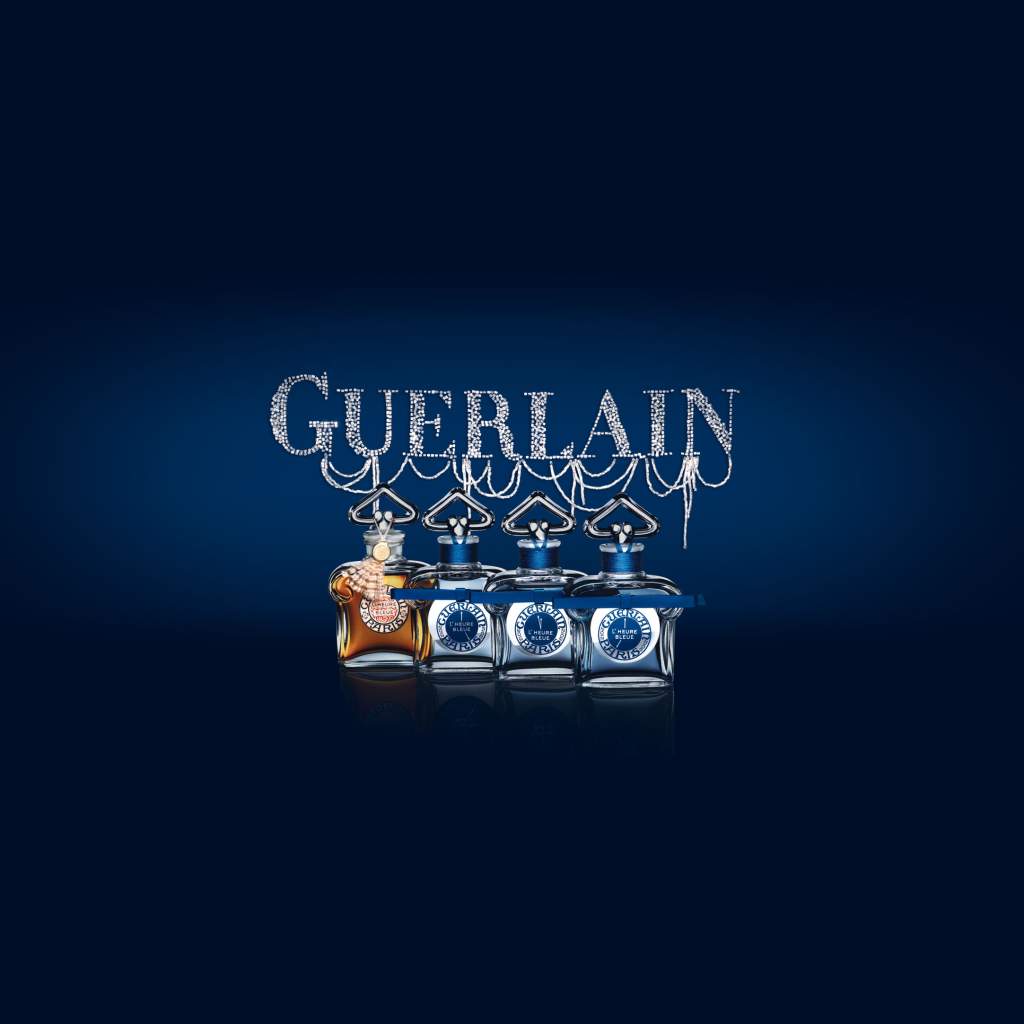 2012 marks the 100th anniversary of Jacques Guerlain's legendary Belle Époque perfume L'Heure Bleue (1912), one of perfumery's most beautiful creations.
Guerlain pays homage to L'Heure Bleue with two deluxe editions, both highly limited. First, a midnight blue crystal quadrilobe bottle by Baccarat, adorned with an impressive necklace designed by Parisian jewellery maker Gripoix.
The bottle holds 490 ml of Parfum and costs 11.000 Euro, or 6500 Euro without the necklace. Next, a box set featuring three new interpretations of L'Heure Bleue by Thierry Wasser, alongside a bottle of the regular Parfum. The blue velvet box is decorated with a silver pearl embroidery spelling the Guerlain name, an artwork by Lesage Atelier de Broderie.
All four bottles are the 30 ml size. The new interpretations are meant to symbolize morning, midday and midnight. Respectively named L'Aurore (EdT), Le Zénith (EdP) and Le Crépuscule (Parfum), they are composed with orange blossom, orris, heliotrope, white musk and gourmand notes, very much inspired by the classic yet luminous and modern. (priced at 3000 Euro).