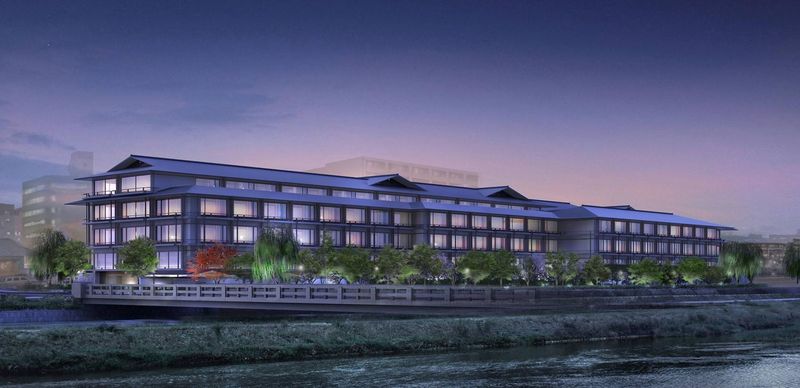 Exceptionally rich in beauty, history, spirituality and culture, Kyoto draws 50 million visitors annually to experience the city and its 17 UNESCO World Heritage Sites. While many of these visitors are Japanese, there is real growth in the numbers of international visitors coming to the city, and Kyoto is now very much must-see destination for sophisticated global travelers who are attracted to the city for its quintessential Japanese experience. Kyoto is the new destination chosen by The Ritz-Carlton hospitality chain for its latest luxury urban resort that pays homage to the region's cultural heritage.
To be officially opened on February 7, 2014, The Ritz-Carlton, Kyoto enjoys a strategic location as an urban resort on the Kamogawa River, Nijho Ohashi, close to Kyoto's popular downtown areas.
Featuring 136 guest rooms, The Ritz-Carlton, Kyoto will have some of the largest in the city. It will also feature four dining options, banquet and meeting rooms, as well as a spa and other recreational facilities.
"Kyoto is one of Japan's cultural windows to the world and we are proud to unveil a property that is sensitive to the 1,000 years of history and make a contribution to the rejuvenation and growth of the tourism business in Japan," said Victor Clavell, Vice President – Asia Pacific for The Ritz-Carlton.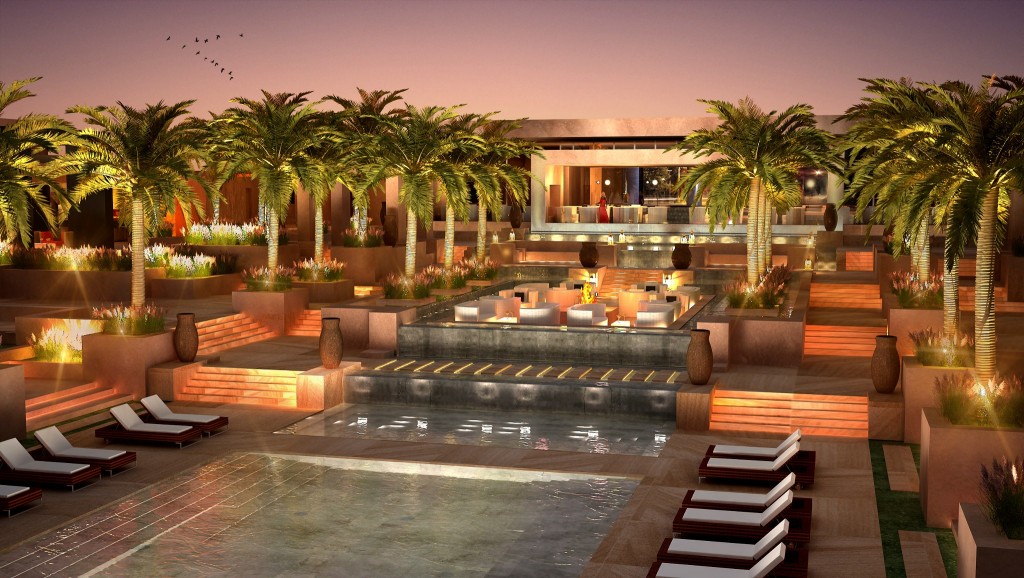 Simultaneously, The Ritz-Carlton has announced the brand's latest property in its growing North Africa portfolio.
Marrakech resort will be developed around the Jenan Amar Polo Fields, which is part of an upscale community on the Takerkoust Road, 20 kilometres from the city centre of Marrakech and 12 kilometres from the Lalla Takerkoust lake and nature reserve. The fortress style resort will feature 60 hotel suites and 20 hotel villas of two, three and five bedrooms, bars and restaurants, a luxury spa and related leisure facilities.
Asked about additional growth in the North African region for The Ritz-Carlton, Humler added, "The Ritz-Carlton, Marrakech will be our fourth property in North Africa, each one offering a different proposition, indigenous to the style and location of the hotel or resort. Expansion in this region is unquestionably an essential part of our future growth strategy."
Further properties currently under construction in North Africa are The Ritz-Carlton, Rabat, a 120-room hotel situated within the prestigious Royal Golf Dar Es Salam, The Ritz-Carlton, Tunis, a resort featuring 129-suites, situated close to the world heritage site of Carthage and Tamouda Bay, and Morocco a Ritz-Carlton Reserve,Morocco a Ritz-Carlton Reserve in Tamuda Bay, an exclusive upscale resort nestled along the unspoiled waters of the Mediterranean, approximately 60 kilometers east of the city of Tangiers, featuring a 98-luxury room hotel with 35 pool villa suites, a beach club and an 18-hole Nicklaus design golf course.