2015 Amelia Island Concours d'Elegance: Stepping inside Fisker's new concept called Thunderbolt.
This one-off car presented at 2015 Amelia Island Concours d'Elegance is based on the current generation Aston Martin Vanquish but it is a Fisker. Aston Martin's current flagship Vanquish GT was customized by Henrik Fisker, who used to be Aston Martin's design director. The one-off coach-built creation was aptly named Thunderbolt.
It should be noted, said Fisker, the Thunderbolt is in no way affiliated with, sponsored or endorsed by Aston Martin. Developed purely as a design study, the prototype unveiled at Amelia Island is a design study only, and Henrik Fisker's personal view. There will be no commercialization of the prototype shown at Amelia.
Based on initial response however, an extremely limited number of additional cars could be made on a special order basis, available exclusively through Galpin Aston Martin.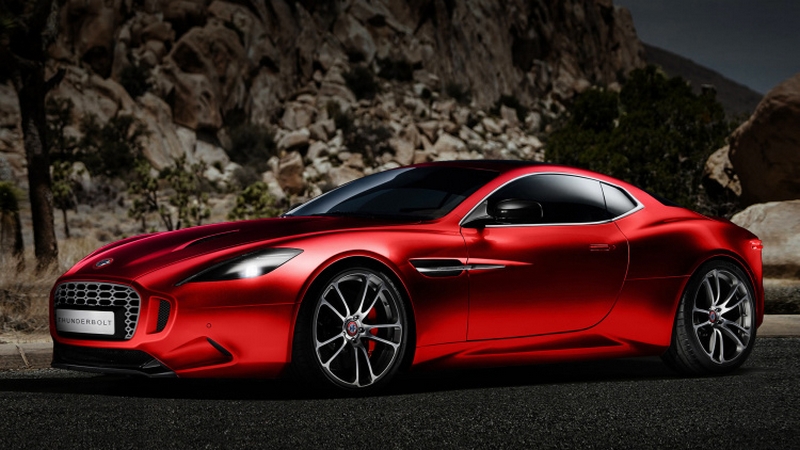 The Thunderbolt's exterior profile is the result of hand-laid, coach-built carbon fiber bodywork that incorporates Henrik Fisker's characteristic design cues such as a clean body side with no creases and deeply sculpted air ducting.
The hood on the design study is dominated by a large power dome with long triangular sculpted air intakes and also incorporates fitment of unique head lamps; thin protruding, blade-like, tail lamps; a wraparound rear window and panoramic dark tinted glass roof; as well as updated exterior detailing including aluminum grille and assorted bright work. Performance upgrades include lowering the standard ride height of the car by 15 millimeters and fitment of 21-inch alloy wheels with performance tires.
"I wanted to create an elegant beautiful GT sports coupe, with pure emotional sculpture, that would stay timeless," said Henrik Fisker.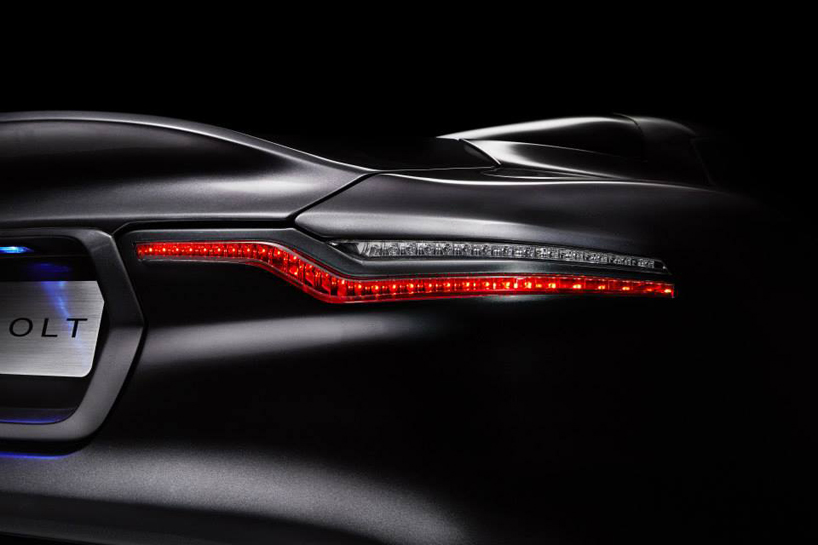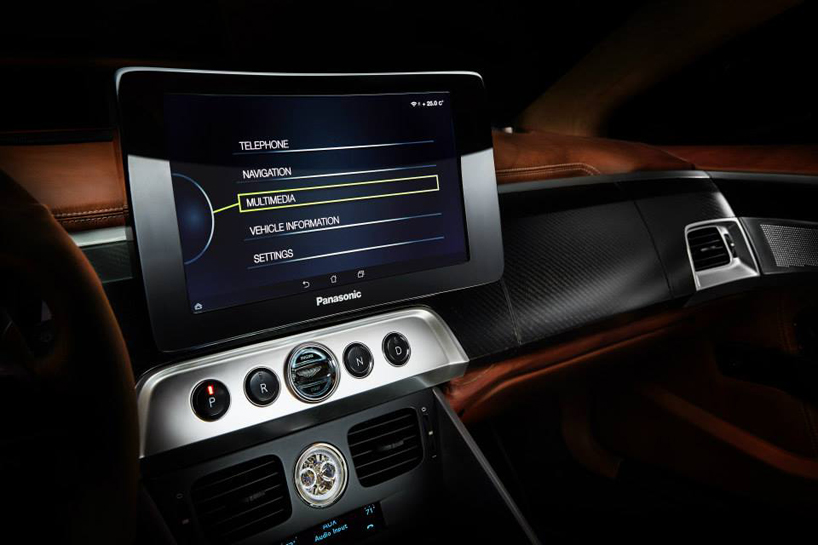 Among its range of new appointments, the Thunderbolt concept features the world's first application of Panasonic's 11.6-inch Curved Control Screen in a car, as a result of a research partnership between Panasonic and Henrik Fisker. Designed to reduce reflections and glare, the screen's extraordinary resolution is complimented by the fact that it is adjustable in height according to driver preference.
"Aston Martin already makes some of the most beautiful and powerful cars available today," said Galpin Aston Martin President, Beau Boeckmann. "Henrik's design builds upon this. It's simply beautiful and really must be seen in-person to understand what an amazing piece of sculptural art it is. The Amelia Island Concours d'Elegance is one of the premier car shows in the world, celebrating coach building and fine design, this was the perfect place for Thunderbolt's debut."