The BMW Motorrad helmet Race debuts at Nürburgring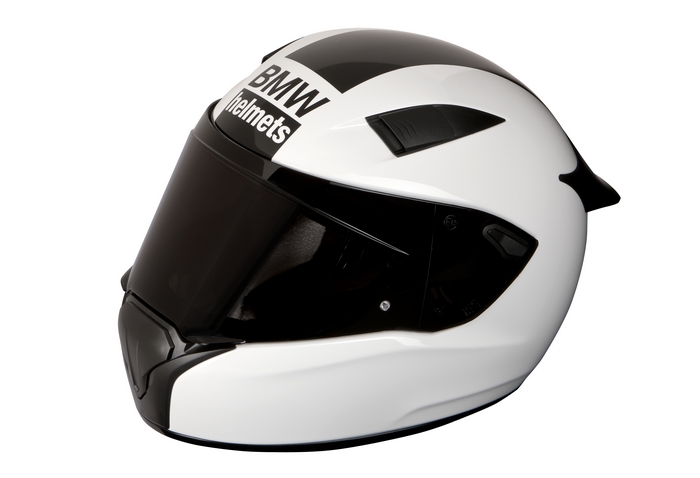 BMW Motorrad is going to complete its range of motorcycle helmets with a helmet particularly tailored to the special requirements of racing oriented riders. During many test rides and wind tunnel tests, the company developed helmet Race. For the further development of this helmet BMW Motorrad adopts new ways using the experiences of motorcycle racing. Within the scope of the IDM races on the Nuerburgring from June 15 – 17, 2012 Wilbers BMW Team riders Joerg Teuchert, Gareth Jones, Lucy Glockner and Irek Sikora as well as Van Zon Team's Arie Vos will be equipped with this helmet – under real racing conditions for the first time.
In this way BMW Motorrad uses the riders' particular competences to slip their findings consequently in the further development of this helmet. Besides prioritized safety aspects attention will particularly be payed on aerodynamics, wear comfort, visibility and ventilation.
The market launch of the helmet Race is planned for 2013 parallel to the established helmet Sport.