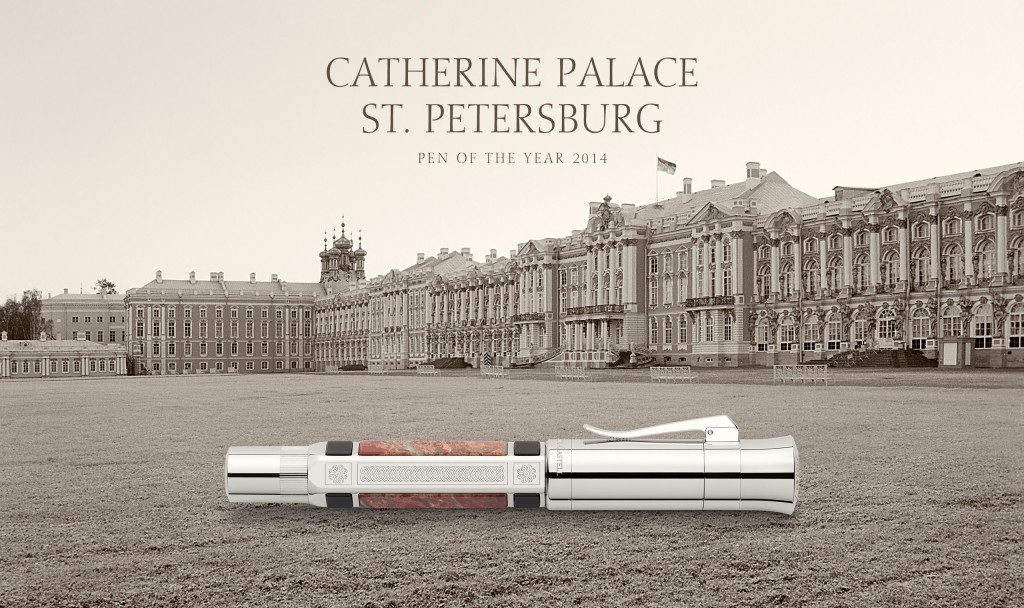 Paying homage to the Agate Rooms in the Catherine Palace in St.Petersburg (one of the most beautiful Baroque palaces in Europe), the Catherine Palace Pen of the Year by Graf Von Faber-Castell brings the lustre and aesthetics of a major era alive in a luxurious manner. Catherine II is the only female ruler in history to be given the epithet "the Great".
In 1779, Catherine the Great summoned to her court a Scottish architect who attracted considerable attention in Europe. Catherine the Great wanted Roman-inspired baths – and she wanted a structure from Charles Cameron in the 1780s that was absolutely breathtaking. At the request of the Empress, the walls were adorned with ornately ground and polished jasper from the Urals. At the time, jasper was called agate, which gave the rooms their name: the Agate Rooms.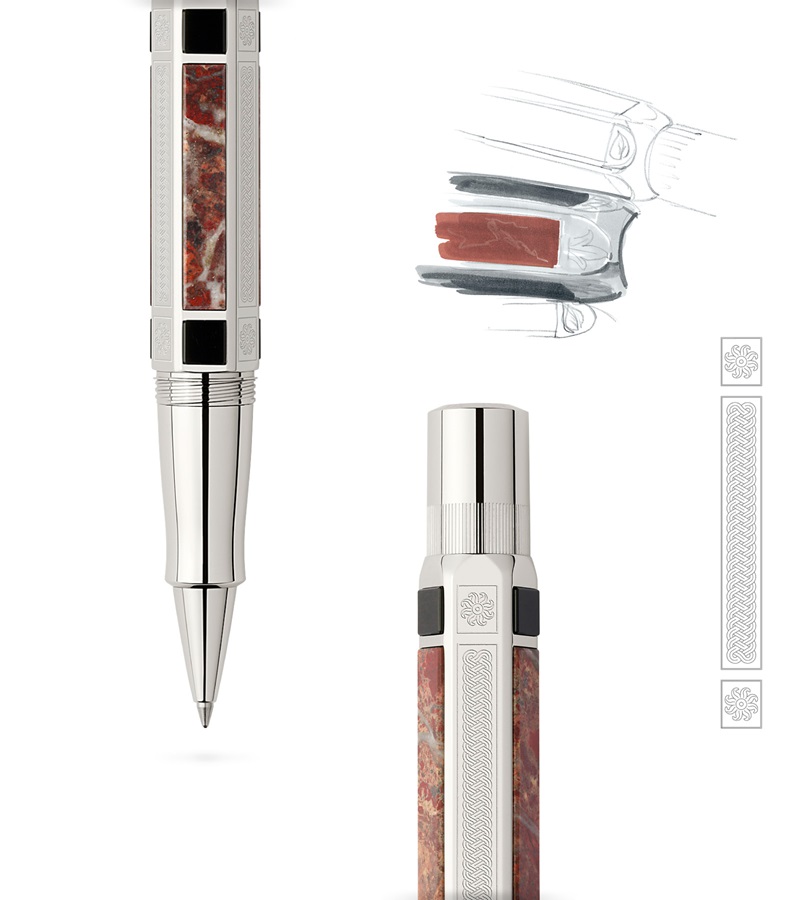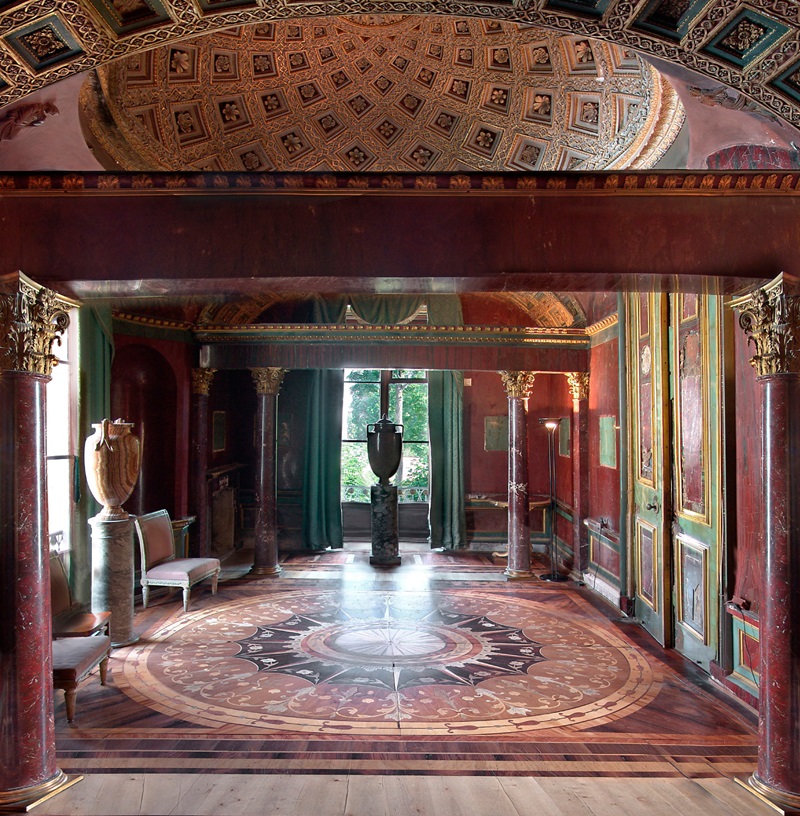 The Special Edition of the "Catherine Palace" Pen of the Year (Limited to 1000 pieces) combines 24-carat gold plating with gemstone workmanship of extraordinary refinement.
The barrel is decorated with six beautifully designed jasper stones: they are framed by intricately worked rosettes in 24-carat gold, which are embedded by hand into ebony precious resin platelets.
Two sun yellow Russian quartz stones with a facet crown the cap and end cap of the plunger-type fountain pen. Both editions come with an 18-carat, bicolour gold nib that is 'run in' by hand. An end-cap protects the rotary knob of the plunger mechanism of the plunger-type fountain pen.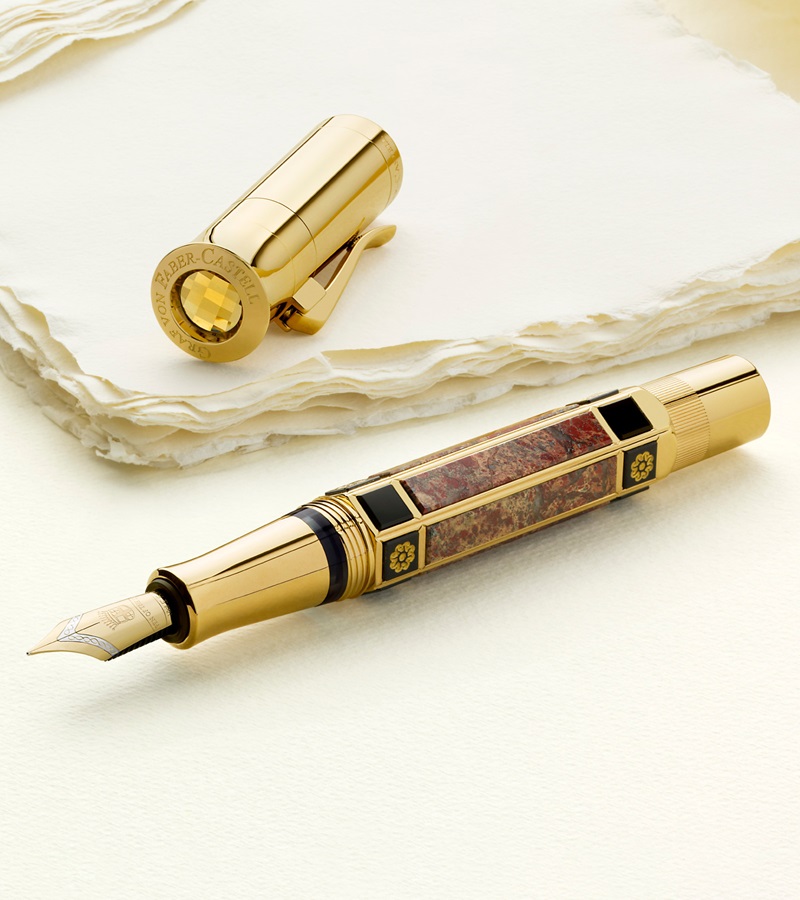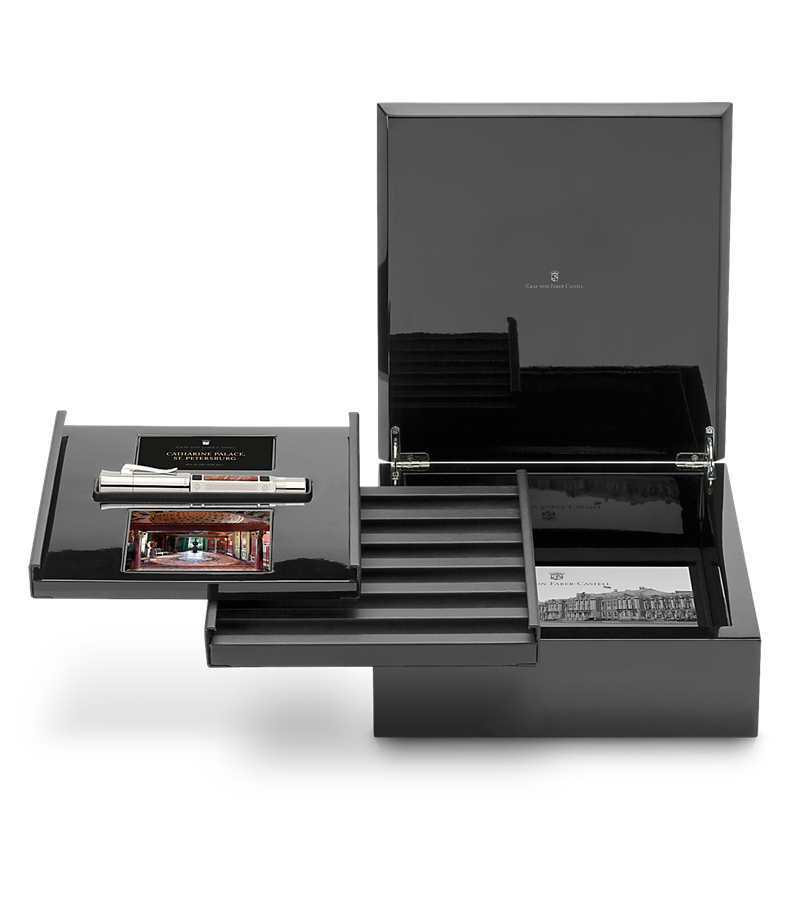 Each luxury writing instrument is individually numbered and comes in a highly polished, deep-black wooden case. It includes a certificate personally signed by the Director of the Amber Workshop, Boris Igdalov, attesting to the authenticity of the Russian gemstones.
The wooden case can also be used as a collector's case because a second insert has room for an additional six writing instruments.