The gold-plated Samsung Galaxy Alpha. The NEW Samsung Galaxy ALPHA with back and sides embellished in 24 CT. Gold.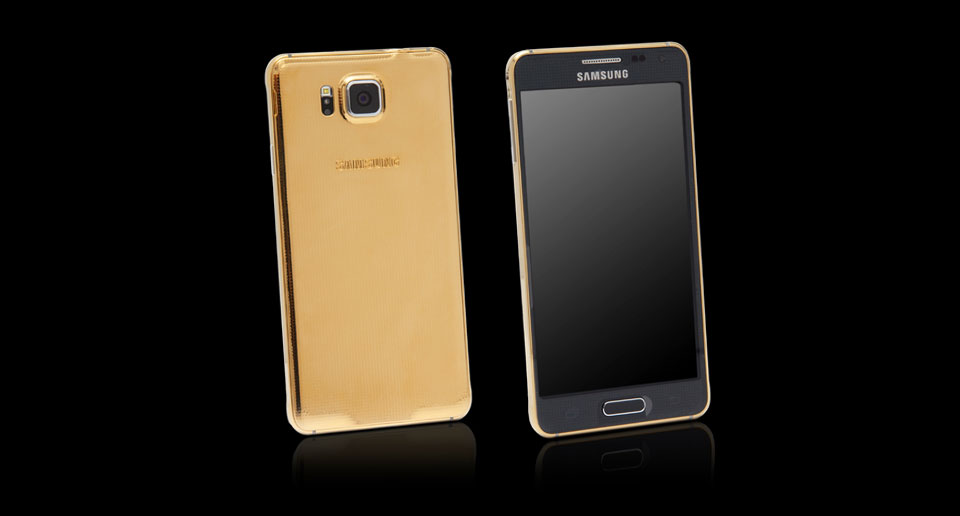 Due to its polycarbonate surface, the process of Gold-plating a Samsung device was previously very complicated and cost prohibitive. However, recently the craftsmen at Goldgenie, a British company specializing in luxury device customization, mastered the technique of Gold-Plating such surfaces and have now added the 24ct Gold embellished Samsung Galaxy Alpha to their stable of collections.
"Each Samsung device is customised using between 5 and 10 microns of 24ct. Gold and the rich hue of Goldgenie's 24ct. Gold looks beautiful on Samsung's sleek design and is bound to be a hit with Android fans who value style as much as function," says Goldgenie experts.
Within Samsung's rectangular metal frame are a host of same high spec features, including the 4.7-inch HD Super AMOLED display, the 12.0 MP camera with real-time HDR that lets you take vivid shots even in tricky lighting conditions.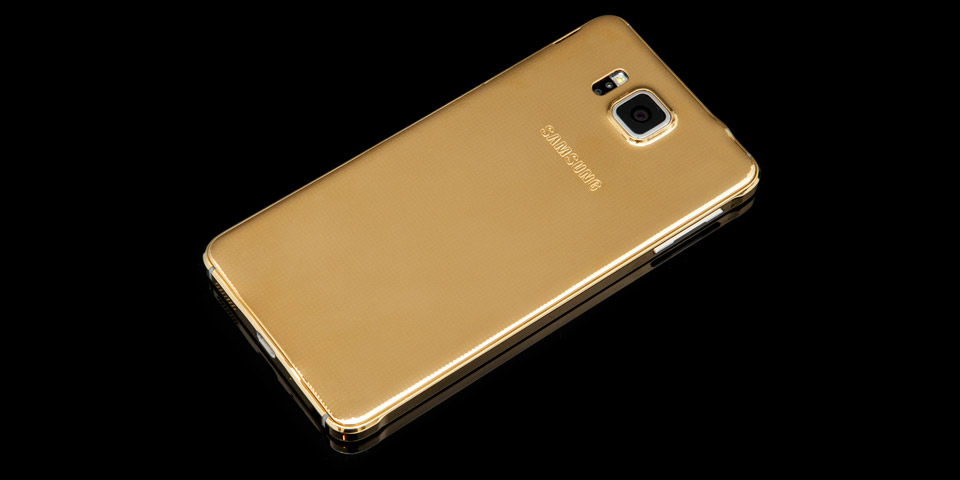 "We are so excited to have finally achieved applying the Midas Touch to the Samsung Galaxy Alpha!," stated Laban Roomes, Goldgenie's Founder and CEO. "Recent developments have enabled Goldgenie technicians to 24ct. gold plate onto plastic and polycarbonate substrate which has in turn opened up a completely new market for our company, as devices that were previously impossible to be customised in gold such as the Samsung Galaxy Alpha can now be done."
Goldgenie are also offering their Gold-plating service to customers who already own Samsung devices. Presented in an exclusive cherry oak finish box, 24ct Gold embellished Samsung Galaxy Alpha costs €1,997 (around $2,500).