Pininfarina and Porsche look ahead to Geneva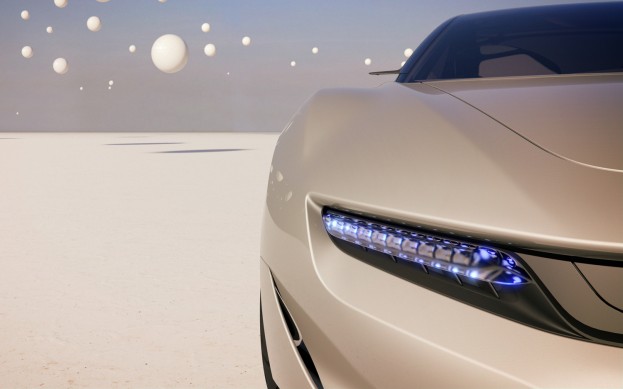 Legendary Italian designer Pininfarina revealed the model the company intends to debut at March's Geneva Motor Show.
Pininfarina teased a forthcoming sports sedan on Facebook this week, showing just one tiny part of a futuristic-looking, Star Trek-inpired face.
Cambiano model has been conceived to celebrate 30 years of the Pininfarina Cambiano Styling Center and 10 years of the Engineering Center.
Pininfarina says that its new Cambiano Concept (named after its hometown) will be a luxury sports sedan, "conceived with great attention to the environment, both as to the engine and as to the materials' choice."
Porsche has also been giving the world a look at its 2012 Geneva goodies, taking the wraps off its new Boxster just days after unveiling the 911 Cabrio at the Detroit show.
The new Porsche Boxster has lost a considerable amount of weight and has been made wider with larger wheels, while the silhouette has been flattened. New Boxter's engines deliver fuel economy that is 15 percent better than the previous generation, Porsche said, with a fuel economy under eight l/100km.
[adsenseyu1]