Media content on the move: life must be lived like play
B&O Play Beolit 12 Airplay delivers playfulness to a new customer demographic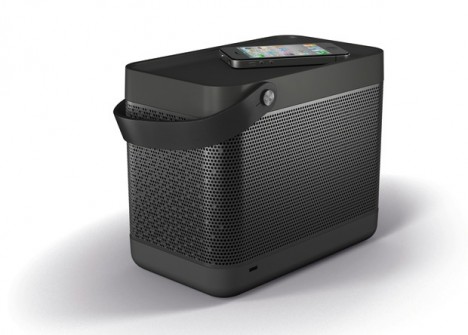 Bang & Olufsen, the global provider of luxury, integrated audio-video solutions and services, launched a new brand, B&O PLAY focused on audio-video products that combine convenience with high-quality, contemporary design for the digital generation.
The first product launched under B&O PLAY is the highly anticipated Beolit 12 portable music system, which will be followed by more products during 2012.
"Once people listen to their portable music through the Beolit 12, they will wonder why they ever did it any other way" says Tue Mantoni, CEO of Bang & Olufsen.
B&O PLAY combines stand-alone products with clear and simple operations, rather than integrated home installations. Beolit 12 Airplay is intuitive to use, easy to integrate into your daily life, and deliver excellent high-quality experiences.
The Beolit 12 portable speaker features a very compact form, designed by designer Cecilie Manz. It comes in three different colors with an eight hour battery life.
The Beolit 12 system supports Apple's AirPlay technology, allowing users to wirelessly stream their iTunes music collections from iPod, iPhone, iPad, Mac, or PC.
Price points will be at more accessible levels than typically seen from Bang & Olufsen. Best-in-class audio and sound imaging combined with cutting-edge design using the best materials will continue the Bang &
Olufsen tradition of excellence – but with a twist: The products will be designed to represent a different usage pattern of the digital generation and with a contemporary and playful design.
Bang & Olufsen was founded in Struer, Denmark, in 1925 by Peter Bang and Svend Olufsen, two innovative, young engineers devoted to high quality audio reproduction. Still at the forefront of domestic technology, Bang & Olufsen has extended its comprehensive experience with integrated audio and video solutions for the home to other areas such as the hospitality and automotive industries in recent years.