Peter Dinklage Joins Cruelty Free International to Call for US ban on Animal Tests for Cosmetics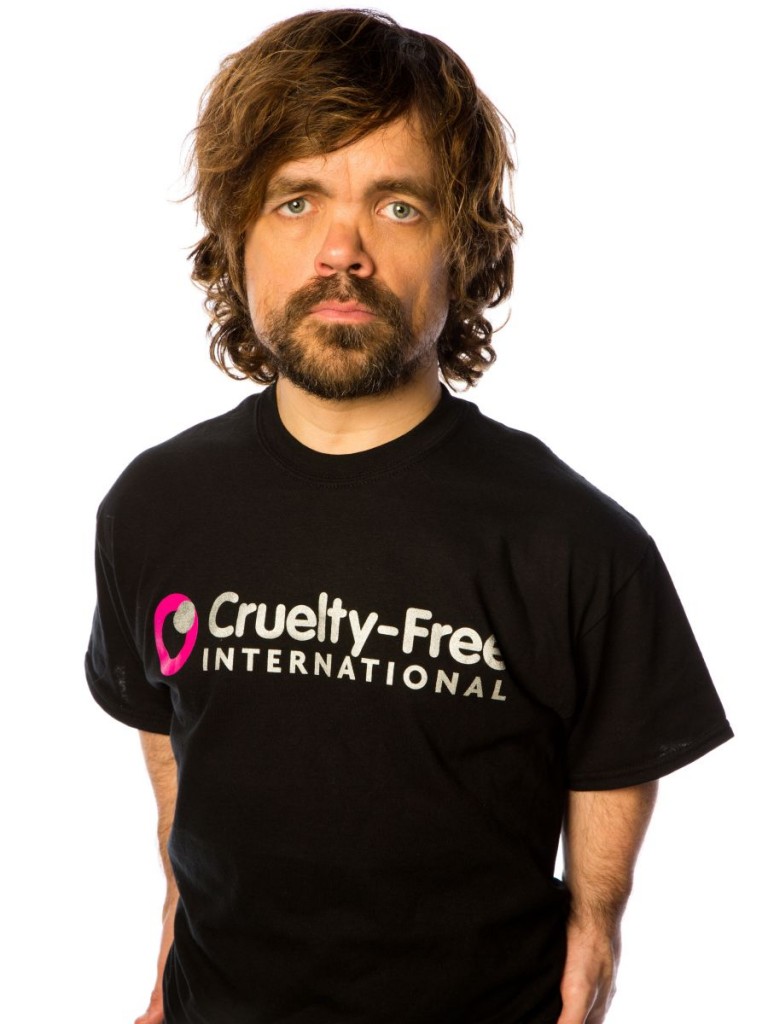 Animal tests for cosmetics involve rabbits, guinea pigs, mice and rats who can be injected, gassed, force-fed and killed for cosmetics. Animal tests for new cosmetics are now banned in the European Union and in March, new animal tests for every cosmetic product to be sold in Europe were also brought to an end. This significant historical milestone was achieved after over twenty years of campaigning by Cruelty Free International's founding organization, the BUAV.
Actor Peter Dinklage has become an ambassador for Cruelty Free International to call for an end to cosmetics tests on animals in the USA, as part of the non-profit's mission to end product testing on animals worldwide. Peter Dinklage posed in a Cruelty Free International t-shirt to raise awareness of the continued cruel use of animals to test everyday beauty products and toiletries from soap to toothpaste. The actor joins Cruelty Free International celebrity supporters Joss Stone and Global Ambassador Ricky Gervais.
"I am so pleased to support Cruelty Free International and be part of the global campaign to end cosmetics tests on animals. It is unacceptable that animals continue to suffer around the world, including the United States of America, for the sake of beauty. I appeal to the USA to follow the European Union's lead and end animal testing for cosmetics," said the Emmy and Golden Globe award winning actor.
Peter Dinklage and Cruelty Free International are joining forces to bring about a ban in the U.S., following Europe's lead and moving the U.S. off the global list of countries that still allow animals to be used in painful and fatal test to develop beauty products.

"I am thrilled that Peter Dinklage is standing with us to end painful and outdated animal tests that are still legal for beauty products on sale in the USA. The Food and Drug Administration must follow Europe's lead and do the right thing for animals and consumers by mandating non-animal methods for cosmetics immediately. Please take action by supporting Cruelty Free International in our call to the FDA to ban animal tests for cosmetics, and look for cruelty-free products marked with the Leaping Bunny," sais Cruelty Free International Chief Executive, Michelle Thew.