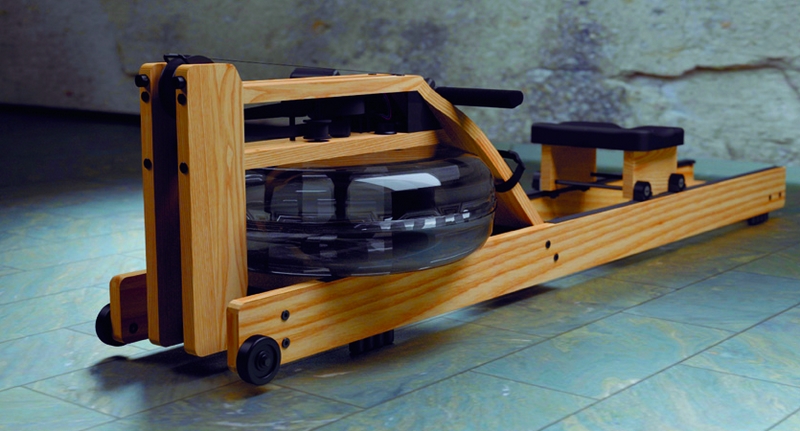 Looking for a way to burn off those extra pounds? These sustainably sourced, American made rowing machines work 84% of your muscles while providing you with the sound and feel of an on-water rowing experience.
The WaterRower's patented WaterFlywheel has been designed to emulate the dynamics of a boat moving through water. In doing so it is unequalled in the nature of this replication.
The Wooden Rowing Machines are Made in the USA using hardwood from only replenishable sources.
"We strive to manufacture rowing machines that are of a stylish design and built to last, while maintaining our commitment to eco- friendliness. Our Rowing Machines are functional fitness furniture, designed not to be hidden away like other unsightly gym equipment, but to look at home in your living room. Storing in an upright position no wider than a dining room chair, our rowing machines can be easily laid out for a quick indoor rowing exercise session," explained WaterRower team.
The WaterRower Natural is hand crafted in solid Ash and stained Honey Oak for consistency of color. Each luxury rowing machine has been hand finished with Danish Oil giving a deep lustre and warmth to the wood.
Wood has been chosen due to its marvellous engineering properties, primary amongst these is its ability to absorb sound and
vibration enhancing the WaterRower's smooth and quiet operation.
Ash, like all woods used in WaterRower construction, is a premium hardwood with incredible longevity and dimensional stability.