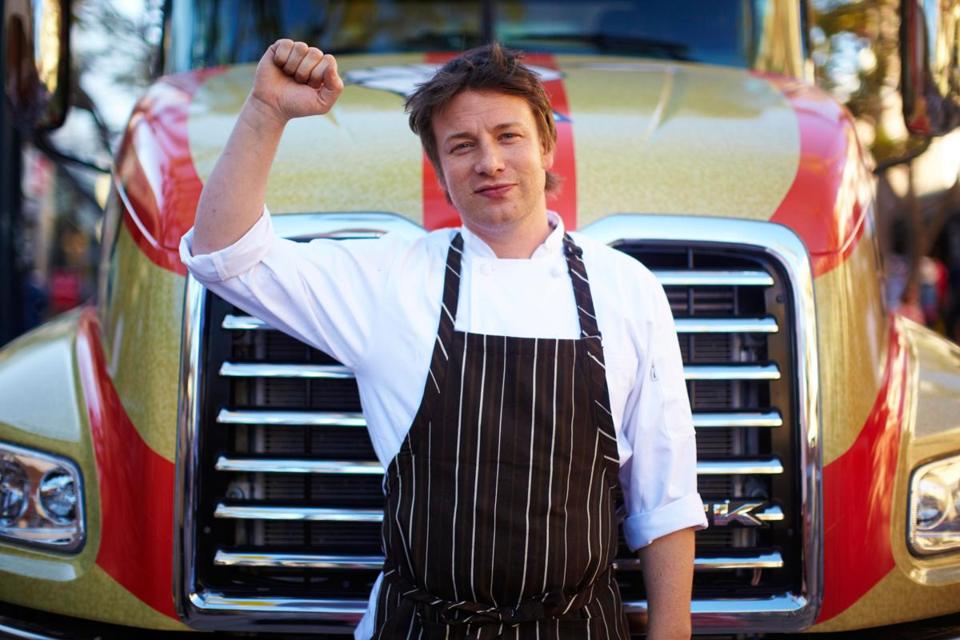 Harvard School of Public Health has honored the acclaimed British chef and food activist Jamie Oliver with the 2012 Harvard School of Public Health Healthy Cup Award for his significant achievements working to end the childhood obesity epidemic.
Jamie Oliver's 2010 and 2011 prime time ABC television series, "Jamie Oliver's Food Revolution," increased awareness of the obesity epidemic in the United States. The Emmy Award-winning program chronicled his efforts to transform school meals in Huntington, West Virginia and Los Angeles, California.
The award comes three days after the Jamie Oliver Foundation's first Food Revolution Day, a series of events held throughout the U.S. designed to inspire people to use local, fresh foods and to promote the need for better food education.


For 12 years, Jamie Oliver tries to educate people all around the world of the positive health benefits of real food.
"Jamie Oliver has been a pioneer in health communication, bringing home the seriousness of the childhood obesity epidemic to an audience of millions. By advocating for change in school meals and for better education around healthy eating and cooking, Jamie Oliver is, on a large scale, battling this critical problem," said Julio Frenk, dean of Harvard School of Public Health.
"I'm honored to receive the Healthy Cup Award this year," said Jamie Oliver. "I've seen how the power of television can inspire people to make positive changes and I will continue to make programs and speak up about important food issues to rally the public."
"…every English and American child should at least grow up knowing where food comes from, how it affects their body, how to make 10 meals to save their life," Jamie Oliver told bostonglobe in an interview. "That sounds dramatic but I'm talking about how can you give them a pile of ingredients that can be affordably bought and turn it quite perfectly with a little bit of fun into something bloody tasty and better than the [stuff] you get from a fast food place. To me, it's about empowering people or communities and getting schools to educate people to give them choice. And that's the big thing I see that we're really, really suffering from in both our countries. If you don't know what stuff is or where to get it or what to do with it, then you haven't got choice. You just start buying into the vicious circle of junk, junk, junk. Then you become a statistic basically," added Oliver.
The Healthy Cup Award is presented by Harvard School of Public Health's Nutrition Round Table, a group that helps to bridge the gap between scientific advances and sustainable changes in food policy, practices, and products, with a focus on obesity, healthy lifestyles, global nutrition, and chronic diseases. Members include scientific experts, business leaders, restaurateurs, health educators and health care providers, writers, doctors, philanthropists, and concerned citizens.