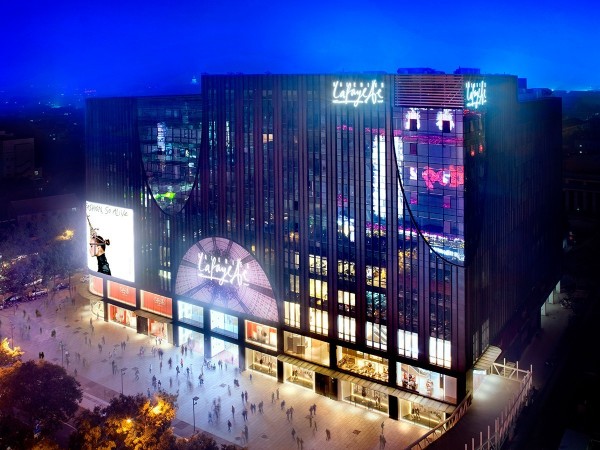 France's luxury department store Galeries Lafayette returned to China after 15-year absence. Galeries Lafayette launched a new six-storey shop in Beijing targeting China's growing middle class. The luxury department store has invested 42 million euros in the new joint venture with Hong Kong fashion distributor IT, and they are aiming to open around 15 outlets in China, according to AFP.
"Above all, we are a fashion retailer, and we want to reach customers who are not necessarily hugely rich, as well as fashionistas and the
wealthy," said Philippe Houze, chairman of the Galeries Lafayette group. The Beijing version of Galeries Lafayette offers "a whole range of products with prices going from accessible to premium," and has a reproduction of the glass dome of the chain's showpiece outlet on Paris' Boulevard Haussmann.
This new opening in Asia, the first one in China, follows the opening of the store in Jakarta and marks a new step in the international
development of Groupe Galeries Lafayette. The store totals 35 000 m², including more than 10 000 m² dedicated to restaurants and other food and drink options. The complete offer has been carefully selected to surprise and appeal to the Chinese customers.
The name the store has chosen as its Chinese transliteration — "Laofoye" — was historically a title of respect for the mother of the
emperor during the Qing Dynasty.