New Bentley Continental Supersports: The world's fastest four-seat car.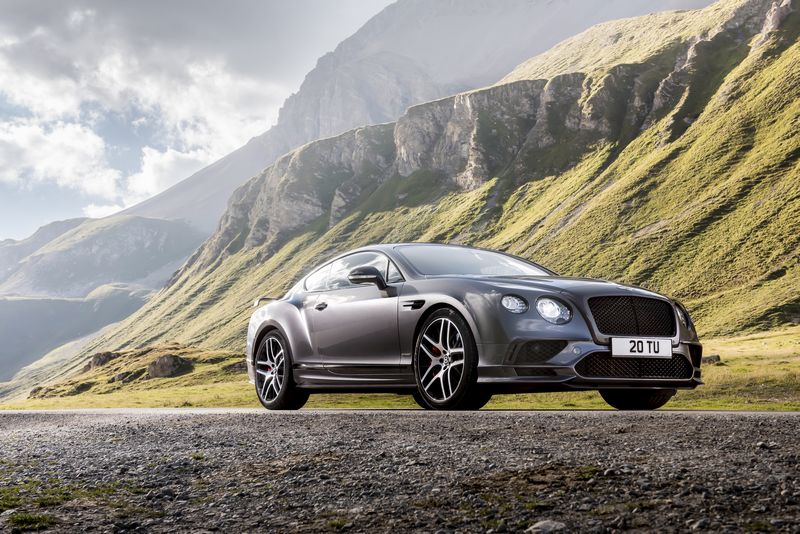 Every new Bentley model is announced as the company's fastest and most powerful production model to date. It is the case of the new Bentley Continental Supersports, described as the pinnacle grand tourer. Available as coupe or convertible, the luxury car is capable of 0-100 km/h in 3.5
seconds and can reward its future owner with a top speed of 209 mph (336 km/h).
Similarly, its soft-top sibling, the Continental Supersports Convertible, is the fastest four- seat convertible in the world, despatching the sprint to 60 mph in 3.7 seconds (0-100 km/h in 3.9 secs) on its way to a 205 mph (330 km/h) top speed.
The Continental Supersports of 2009 won global plaudits for its unique combination of extreme dynamics and unrivalled luxury. According to Bentley, the new Supersports takes these characteristics to new heights of engineering excellence, transforming this model into the world's fastest four-seat car and one that is, nonetheless, an everyday, usable luxury coupe or convertible.
"The Supersports name is legendary at Bentley. From the very first Supersports of the 1920s, to the Continental Supersports of 2009 – and now with the third iteration of this iconic model – it is a name which excites, impassions and thrills. Only Bentley could create a car which blends immense performance and unrivalled luxury in this way," explained Wolfgang Dürheimer, chairman and chief executive of Bentley Motors.
Bentley's mighty W12 engine, redeveloped for the Supersports with new high-performance turbos and engine hardware, and a torque vectoring system create a Continental Supersports as agile as it is powerful.

Key to the Supersports' additional outputs are newly designed, higher-capacity turbochargers and a revised charge-air cooling system which create more boost and additional power. In order to harness these additional outputs, upgrades have also been made to the Continental's cranktrain,
including new main and conrod bearings.
These extensive engine revisions result in an increase of 80 PS (79 bhp) and 217 Nm (160 lb.ft.) over the 2009 Supersports model – a 10 percent power-to-weight and 25 percent torque-to-weight ratio improvement. The top speed rises by five miles per hour (and the 0-60 mph time drops by 0.3 seconds).
Enhancing the driver experience still further, the exhaust system has been redesigned to breathe more freely and provide an unmistakeable Bentley soundtrack, with down-shifts eliciting a rifle- fire crackle.
The new Continental Supersports Convertible offers the luxury and refinement of a coupé yet transforms into a head-turning open-tourer at the touch of a button. The multi-layer hood ensures high levels of refinement and acoustic insulation. Exhaustively tested in all conditions from – 30°C to +50°C or more, it resists even monsoon-force rain and maintains comfortable, draft-free warmth even on the coldest days.
Another practical feature, the neck warmer, makes open air driving an appealing and comfortable prospect even on the cooler days of spring and autumn. With the hood down, the Continental Supersports Convertible offers sensational performance with the sensory amplification of open-air motoring. Hood up, it's as practical a year-round proposition as its coupé stablemate.
Last year, Bentley's Bentayga was designed to be the world's fastest and most luxurious SUV and has been recognised for its high level of luxury, elegant, timeless design execution, off-road performance and cutting-edge advanced technology.