Bentayga's go-anywhere ability takes you right to the riverbank.
For a successful day on the river take the Bentayga Fly Fishing by Mulliner – the ultimate angling accessory. Four rods are stored in special tubes trimmed in Saddle leather with Linen cross-stitching and located on the underside of the parcel shelf. A pair of landing nets in matching leather bags are stored in a bespoke, carpet-trimmed hard pocket built into the side of the boot.
With this car, Bentley says it can design elegant and exquisitely executed bespoke solutions to complement any customer lifestyle or hobby.
"Fly fishing is a sport that requires a variety of equipment and clothing, so it was essential to package the rods, reels, waders, boots and fly-tying station into the car in a luxurious, accessible and elegant way – and the end result is truly extraordinary," explained Geoff Dowding, Director of Mulliner.
At the heart of the Bentayga Fly Fishing by Mulliner are three individual, Saddle-leather-trimmed units: a master tackle station; a refreshment case; and waterproof wader-stowage trunk.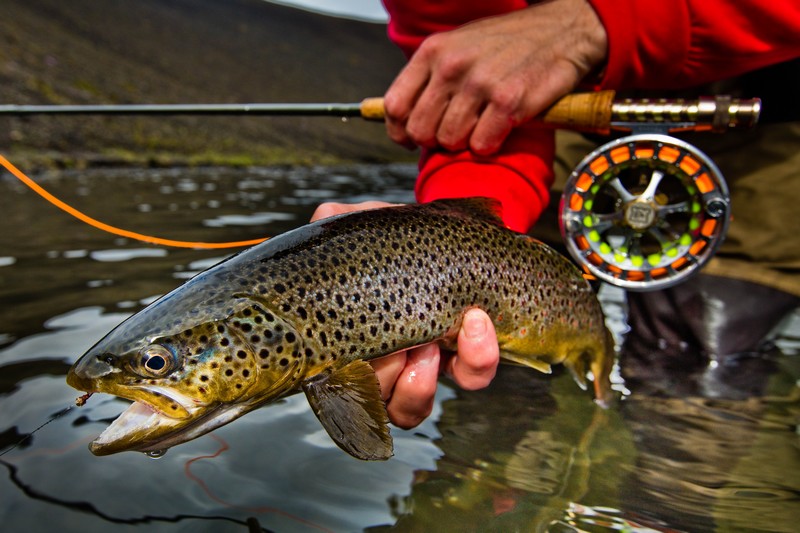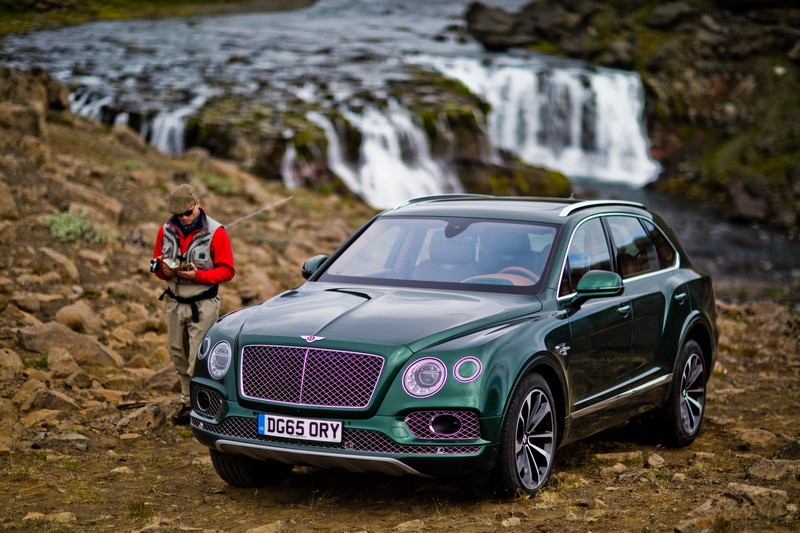 The master tackle station and refreshment case sit on a sliding tray that allows for easy access. Inside the master tackle unit is a special Burr Walnut veneered drawer containing a fly-tying vice and tools, as well as a selection of cotton, hooks and feathers. Beneath this are four machined-from-solid aluminium reel cases trimmed in Saddle leather with a Linen cross-stitching. The interior of the refreshment case is trimmed in Linen leather, and contains up to three metal flasks and a set of Mulliner fine-china tableware, as well as a separate food storage compartment. With a quilted leather finish on top, it can also be removed entirely and used as additional seating.
Waders and boots are conveniently stowed in a hand-crafted and Saddle-leather-wrapped wood trunk, lined with hard-wearing neoprene material to keep the items in a waterproof environment after use.
Of course, all three units can be removed from the Bentayga's boot whenever maximum luggage space is required.Waterproof boot-floor and rear-sill-protection covers are discreetly integrated into the rear of the Bentayga Fly Fishing by Mulliner, as is an electronic dehumidifier unit to ensure the area remains fresh and dry.
For the first time with Bentayga, Mulliner 'Welcome Lights' are also featured. These are built into the underside of the doors and project the Bentley and Mulliner logos on to the ground when the doors are opened. In addition as a bespoke option, any personal logo or graphic can be individually specified on a customer's Bentayga order.