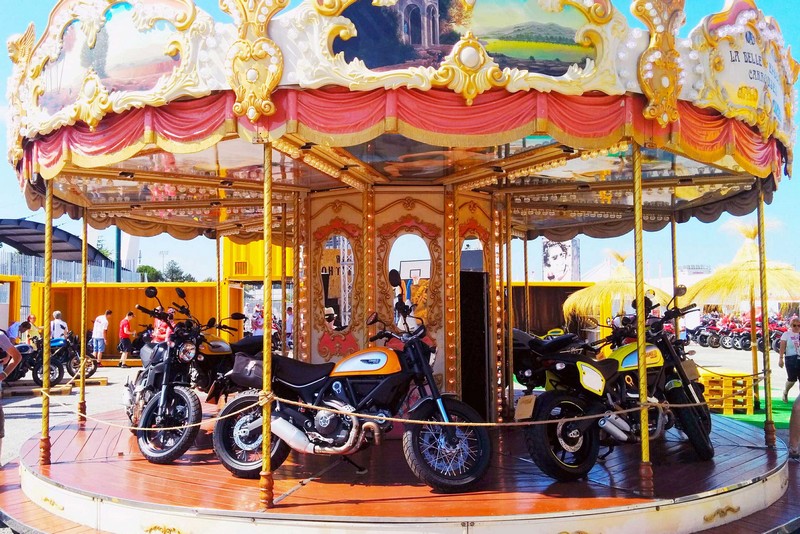 The lifestyle inspired by Ducati Scrambler served as a starting point for Taste of Joy, Ducati Scrambler's App for motorcycling and street food enthusiasts.
With over 150 addresses in Italy, spread from north to south – restaurants, kiosks, pubs, tourist farms, "piadina" bars and much more – Taste of Joy is a guide that will help you explore Italy, as you look for new flavours and tips from experts who live and breathe, create and reinvent food every day.
Taste of Joy's many addresses include some offering roast meat kabobs, typical of Abruzzo ('arrosticini') or Emilian tigelle, ethnic kebab and Italian porchetta, plus hamburgers, fried fish dishes, fruit and vegetable juices and, of course, typical local deli food.
Region after region, you will have all Italian cooking at your fingertips, with an easy-to-use and graphically attractive app.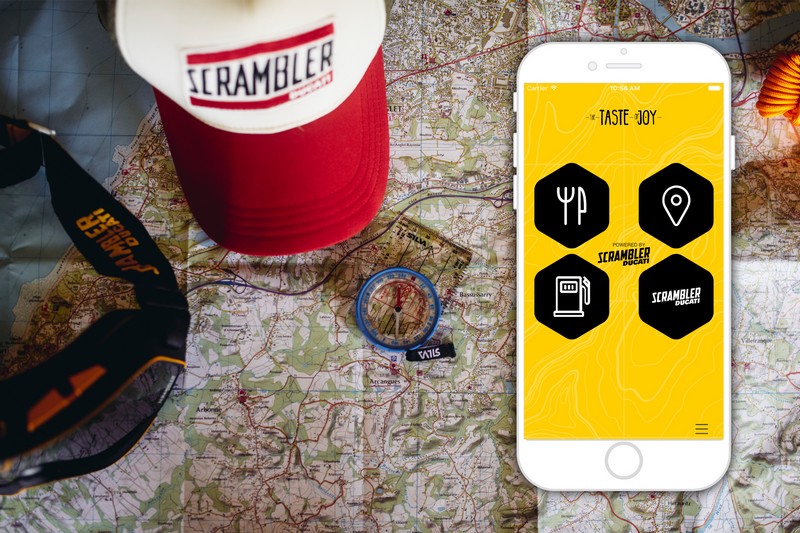 Taste of Joy suggests itineraries that can be easily covered on your Ducati. Take, for example, the short route along the Tyrrhenian coast, in Calabria, called Riviera dei Cedri, full of surprises and of hidden treasures; and then one in Sicily, across the southern coast of the island from Erice to Ragusa, along over 350 km among historic sites ranging from Magna Grecia to the Risorgimento and the present day, where the wealth of local food will satisfy the most inquisitive tastes. And there is a Tuscan itinerary, with Siena's Cinta ham, artichokes and Chianti; and one in Veneto, through the Verona lowlands, a short and simple loop through the plains, which allows you to discover every corner of this mysterious area bordering on Lombardy.
A world that perfectly matches the lifestyle inspired by ducati scrambler and which, in this new and very useful application, once again confirms the success that this new Ducati brand is obtaining throughout the world.
Last but not least, Taste of Joy indicates the location of every petrol pump present in Italy – an invaluable tool for motorcyclists who want to discover the roads, culture and food of this fantastic country.
Ducati says the content of its new app is diligently updated every six months.