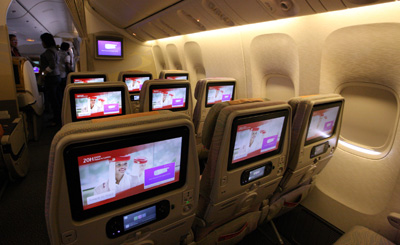 Emirates has recently upgraded the hardware on its new Boeing 777 fleet to bigger, much wider, and digitally-enhanced screens for its winning inflight entertainment system ice (Information, Communication and Entertainment).
Passengers will now be able to enjoy an award-winning entertainment with wider personal TV screens: 27-inch in First Class, 20-inch in Business Class and 12.1 inch in Economy Class-an increase from the 10.9 inch screen-making the latter the biggest in the world. Additionally, Emirates' new screens feature high definition (HD) resolution, developed by Panasonic Avionics Corporation (Panasonic), making it one of the world's first commercial airlines to install such state-of-the-art technology. With the new cutting-edge HD-enabled screens, Emirates passengers will now enjoy video content in bright, vivid colour and ultra-sharp detail.
The enhanced screens and GUI will be introduced on all new Boeing 777 joining the Emirates fleet and subsequently over the next year on Emirates' A380 aircraft. The system will be available in all classes of service, an Emirates standard.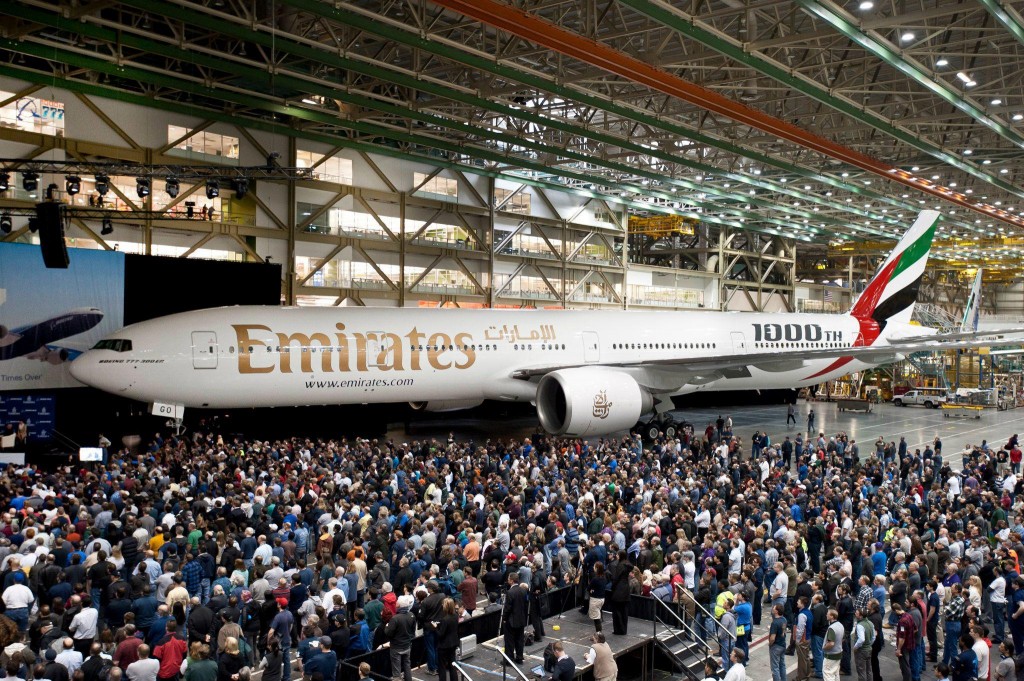 As a top airline for family travel, the new ice system is an integral part of providing an entertaining experience to Emirates' young 'globalistas.' The children's travel experience will soon be further enhanced with a complete range of new toys aimed at both pre-school and older children. Pre-school children can look forward to a range of colourful monster characters in the exclusively designed 'Fly With Me Monster' collection. For older children, Emirates will soon offer a range of new products co-designed with iconic brand Quicksilver which include a branded travel journal, wallet and playing cards.