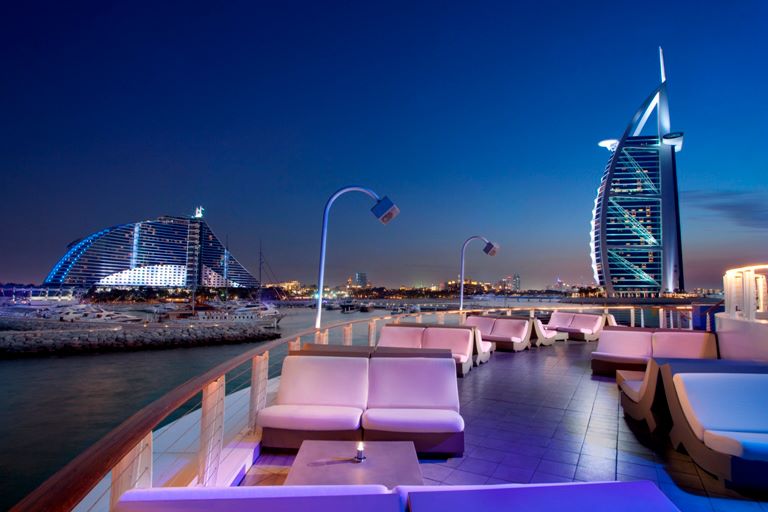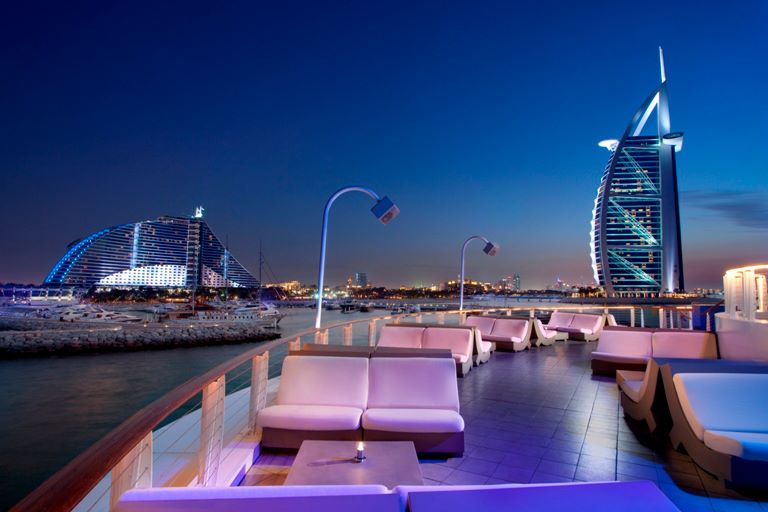 Dubai has its own dedicat Zagat gastronomic guide. The "burgundy bible" released its first-ever Dubai City Guide, covering 484 restaurants, 71 nightspots, 527 shops and 37 sites and attractions. The results are based on the opinions of 5,751 local consumers.
Taking honors for Top Food in Dubai is the Fairmont Hotel's Spectrum on One, which earned a near-perfect 29 rating on Zagat's 30-point scale, while also taking the award for Top Service, thanks to an "amazing staff." In a "dreamy, fantasy location" at the end of a long pier in Jumeirah, seafood restaurant Pierchic won for Top Decor. The "welcoming" settings and "tasty" Pakistani cuisine of Barbecue Delights earned it Most Popular honors.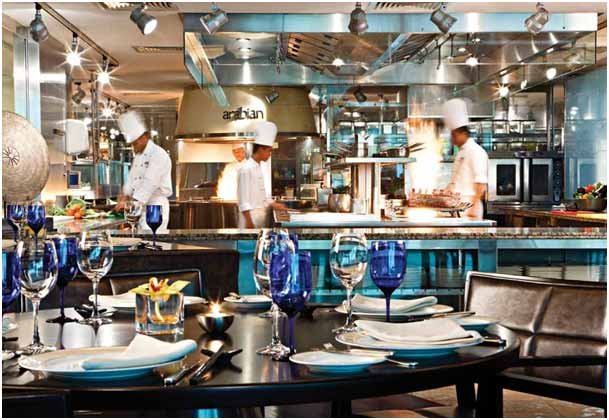 Best Food in Dubai
1. Spectrum on One Restaurant
2. Nobu Restaurant
3. P.F. Chang's Restaurant
4. Kabalen Restaurant
5. Spice Island Restaurant.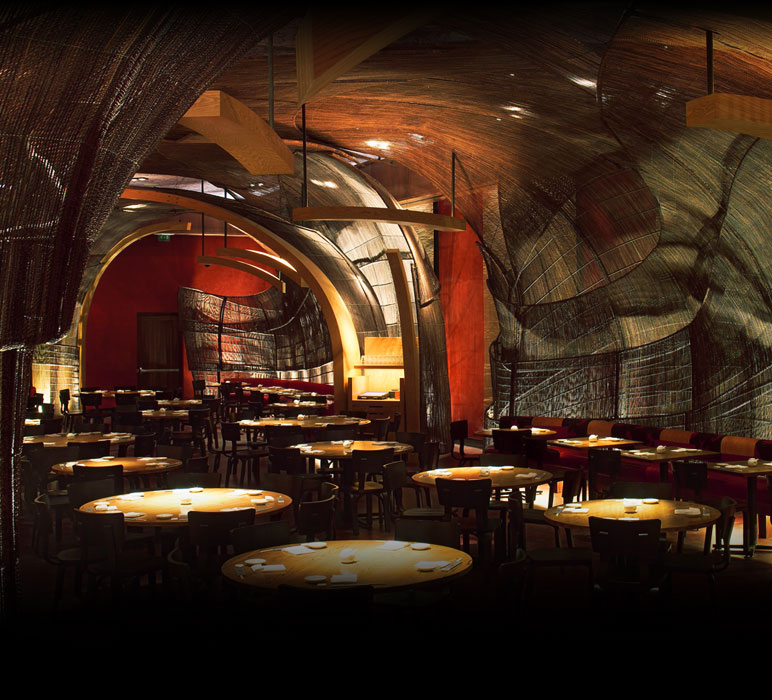 Best Restaurant Decor according to Zagat city guide
1. Pierchic Restaurant
2. Khan Murjan Restaurant
3. Al Iwan Restaurant
4. Tribes Restaurant
5. Spectrum on One Restaurant
Best Restaurant Service in Dubai
1. Spectrum on One Restaurant
2. Al Iwan Restaurant
3. Emporio Armani Caffè
4. Tribes Restaurant
5. Al Mahara Restaurant
Popularity award
1. Barbecue Delights Restaurant
2. Lemongrass Restaurant
3. Asha's Restaurant
4. Al Qasr Restaurant
5. Al Ibrahimi Restaurant
The top-rated restaurants by cuisine (with their food ratings) are:
Arabic – Mezza House Dubai (27)
Chinese – P.F. Chang's (28)
Eclectic – Spectrum on One (29)
Indian – Calicut Paragon (28)
Japanese – Nobu (28)
Lebanese – Al Hallab (27)
Pan-Asian – Bamboo Lagoon (27)
Seafood – Bice Mare (27)
Steak – JW's Steakhouse (28)
Thai – Royal Orchid (27).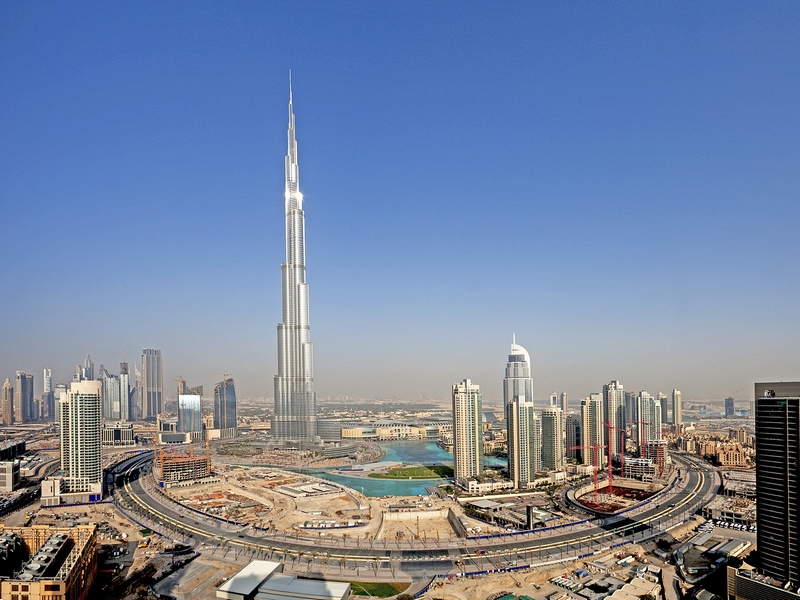 Among the many sites and attractions in Dubai, voters gave Burj Khalifa, the tallest manmade structure in the world, boasting "breathtaking" views from its 124th floor observation deck, highest marks for Popularity and Appeal in Dubai. The Palm Jumeirah's Aquaventure won for Top Facilities and Service, featuring an "unparalleled water park," "thrilling" water slides and a variety of aquariums and lagoons for visitors to enjoy. People looking to learn more about the region's history cite the Heritage & Diving Villages, the historic district of Bastakiah and the Dubai Museum. Rounding out the lists for Popularity and Appeal are:
Most Popular Attractions in Dubai according to Zagat Dubai city guide:
1. Burj Khalifa
2. Aquaventure
3. Al Mamzar Park
4. Wild Wadi Waterpark
5. Madinat Jumeirah
Top-Rated Attractions in Dubai according to Zagat Dubai city guide:
1. Burj Khalifa
2. Aquaventure
3. Ski Dubai
4. Madinat Jumeirah
5. Dubai Aquarium.
Within the Shopping establishments and mega-malls in Dubai are luxury brands such as Louis Vuitton, rated No. 1 for Quality and Display, and Marc Jacobs, taking Service honors. Among the many internationally known brands, Adidas was named Most Popular. Those looking for items available only in Dubai can find them in the Deira Gold, Perfume and Spice Souks, providing a great "cultural experience" while offering "exotic fragrances" and "mind-boggling" displays. In addition, there are two annual festivals in the city – the Dubai Shopping Festival and Dubai Summer Surprises – which both offer great deals for locals and visitors. Here's a full list of the Most Popular and top rated shopping establishments:
Most Popular Shopping
1. Adidas
2. H&M
3. Sharaf DG
4. Zara
5. Splash
6. Damas
7. Forever 21
8. Jacky's
9. Marks & Spencer
10. Body Shop
Top-Rated Shopping (by category)
Apparel – Louis Vuitton
Beauty – M.A.C.
Department Store – Harvey Nichols
Gifts – Al Jaber Gallery
Home Decor – National Iranian Carpets
Jewellery – Cartier
Shoes & Accessories – Puma
Specialist Food – Hershey's Chocolate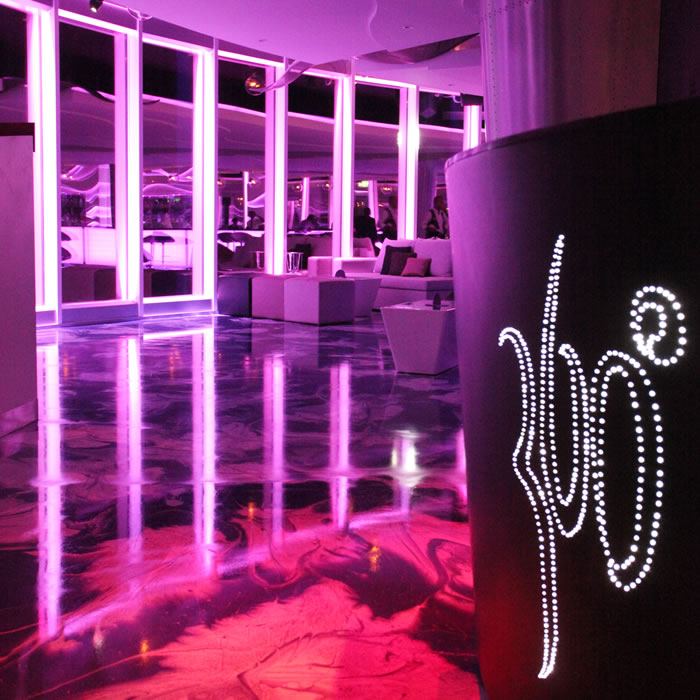 Zagat Dubai's nightlife survey winners include 360 Degrees, a dance club named Most Popular, Cavalli Club, which won for Decor, Warehouse, which won for Service, and Irish Village, which was top-rated for Atmosphere. Rounding out the list of Most Popular and Top rated nightspots are:
Most Popular Nightspots
1. 360 Degrees
2. Barasti
3. Buddha Bar
4. Irish Village
5. Hard Rock Cafe.
Top Rated Nightspots (Atmosphere)
1. Irish Village
2. Cavalli Club
3. Buddha Bar
4. Nasimi Beach
5. Barasti.