Being the driver of a Leopard 2 radio-controlled tank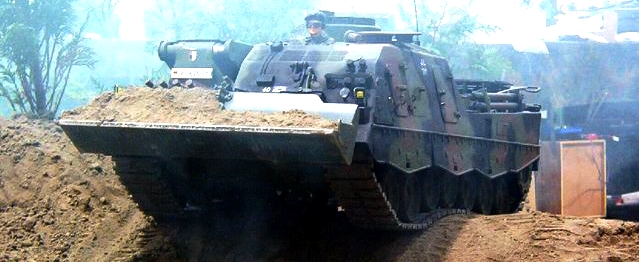 The Main Battle German Tank Leopard 2 A5 is a radio controlled model tank completely made of aluminum in scale 1:8 with a length of 1200 mm and a weight of 50 kg.  German technology and craftsmanship combined with various optical details make this serious big boys toy look, sound and even operate like the real Leopard 2.
Numerous technical adaptations to the original Leopard 2 tank – such as torsion bars and original sound – ensure that you experience the greatest level of a 'Big Boy Toy'.
The two powerful 24-volt motors combined with a fully-rotating turret and moveable gun barrel will undoubtedly make you feel like being the driver of a real Leopard 2.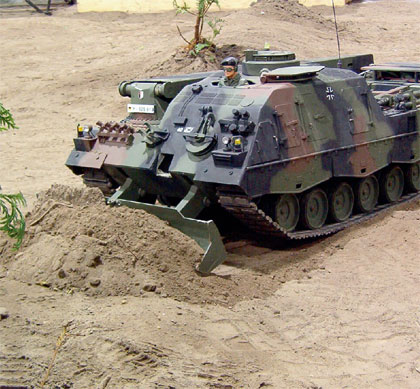 The Leopard 2 is a German main battle tank (Kampfpanzer) developed by Krauss-Maffei in the early 1970s and first entering service in 1979. The Leopard 2 replaced the earlier Leopard 1 as the main battle tank of the German Army. More than 3,480 Leopard 2s have been manufactured. The Leopard 2 first saw combat in Kosovo with the German Army and has also seen action in Afghanistan with the Danish and Canadian ISAF forces.