Peter Philips, Dior's Make-up genius, is taking us on a kaleidoscopic trip through beauty history.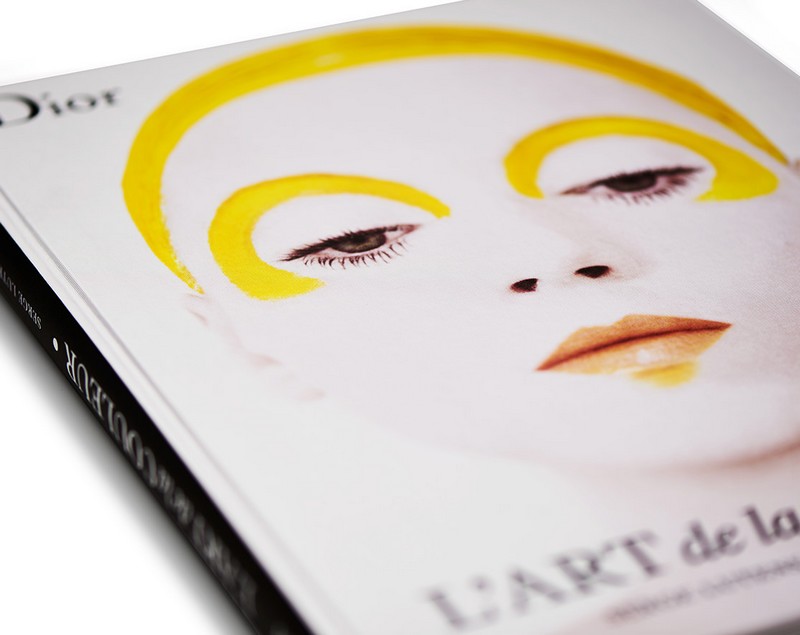 Dior celebrates 50 years of history of makeup, style, and color in new book "The Art of Color." The journey of Dior cosmetics is placed within contexts of fashion and art in twelve chapters presenting the evolution of color through the last five decades. The book photographed by Richard Burbridge, a photographer who has shot for Tom Ford, Chanel, and Cartier, presents Dior's emblematic works from renowned artists and Dior makeup advertising campaigns. Twelve Dior key shades are illustrated in sumptuous photographs and compared to great works of art.
In 1949, the first "Rouge Dior" lipstick established the identity of the luxury House with scarlet lips that expressed a triumphant femininity. The mythic journey through the spectrum continued in 1967 when Dior named Serge Lutens Creative Director for Makeup and Image, beginning 13 years of unbounded creativity. In 1980 Tyen took up the bold exploration of colors, followed by Peter Philips, Creative and Image Director of Dior Makeup since 2014. The new book reveals their creative processes and looks in detail at the shades that have made color an integral part of Dior's success.
"Color has extraordinary power to communicate. With color you can express things that you could not put into words. I think color embodies emotions," said Peter Philips.
Serge Lutens, Tyen, and the current head of Dior Makeup, Peter Philips are captured by master photographers such as Irving Penn, Guy Bourdin, and Richard Burbridge. The new hardcover book published by Rizzoli was edited by art director Marc Ascoli, responsible for the image branding of Jil Sander, Yohji Yamamoto, and Chloé, among others, and Jerry Stafford, a writer and creative director of Premiere Heure, an advertising and feature film production company based in Paris.
Painting, literary references, photographs, sketches, sculptures and advertising posters all engage in a rich- hued dialogue.