It's finally here – the Limited Edition Slingshot SL in Nuclear Sunset Orange. Feel the rush while you can.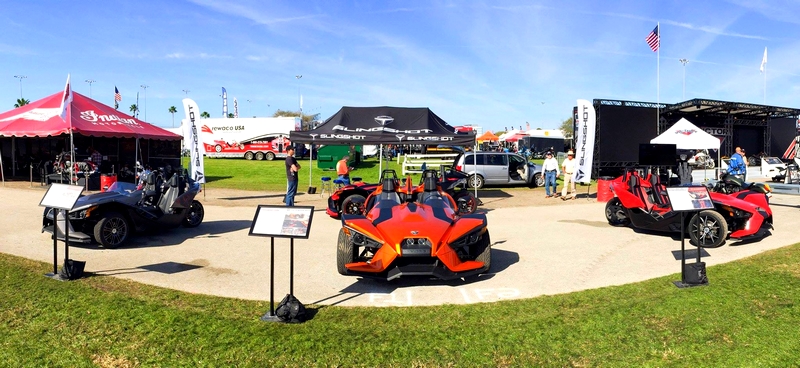 Low and powerful with some fine features, this limited-edition adrenaline rush won't be here long. Delivering on the same high-octane experience, Polaris, a recognized leader in the powersports industry, unveiled the most exclusive Slingshot vehicle yet at Daytona Bike Week. the limited edition Slingshot SL LE is packed with head-turning features including striking Nuclear Sunset Orange coloring throughout. This sharp 3-wheel roadster is also equipped with dual windscreens and an interior LED white and blue lighting package for an exhilarating nighttime driving experience.
"The public response to Slingshot has been phenomenal and the head-turning exhilaration it delivers is in high demand," said Mike Jonikas, Vice President of Slingshot. "We are offering Slingshot fans the chance to be one of just a few to own the exclusively striking Slingshot SL LE. We encourage you to see and experience it for yourself."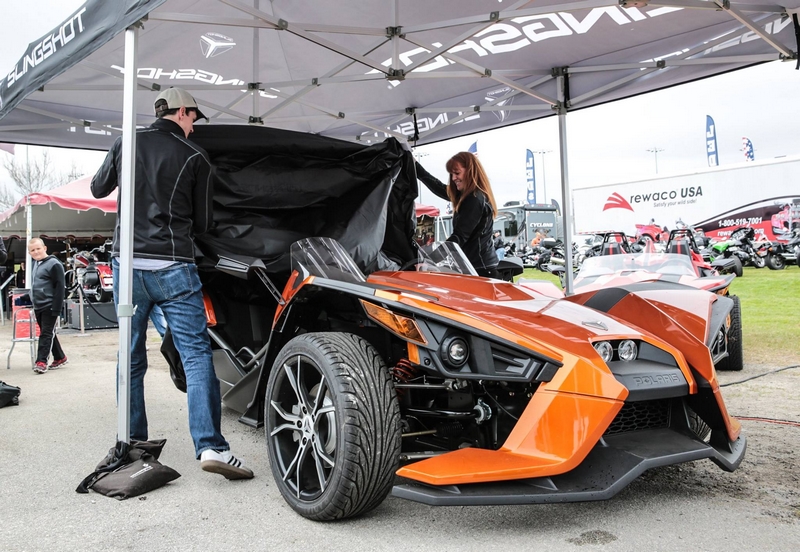 The 2015 unique Slingshot experience includes:
 A low, wide stance which lets you feel the rush of pavement under the seat;
An open-air cockpit for a 360-degree rush of sight, sound and smell;
A shared riding experience allowing both the driver and passenger to get a front row shot of adrenaline;
Optimized weight distribution and proprietary low-profile tires for maximum cornering;
Lightweight and powerful, the Slingshot delivers exhilarating acceleration
The Slingshot SL LE is priced at $24,999.