David Beckham rides a classic motorbike in the Highlands near Inverness in Scotland in the HAIG CLUB advert directed by Guy Ritchie.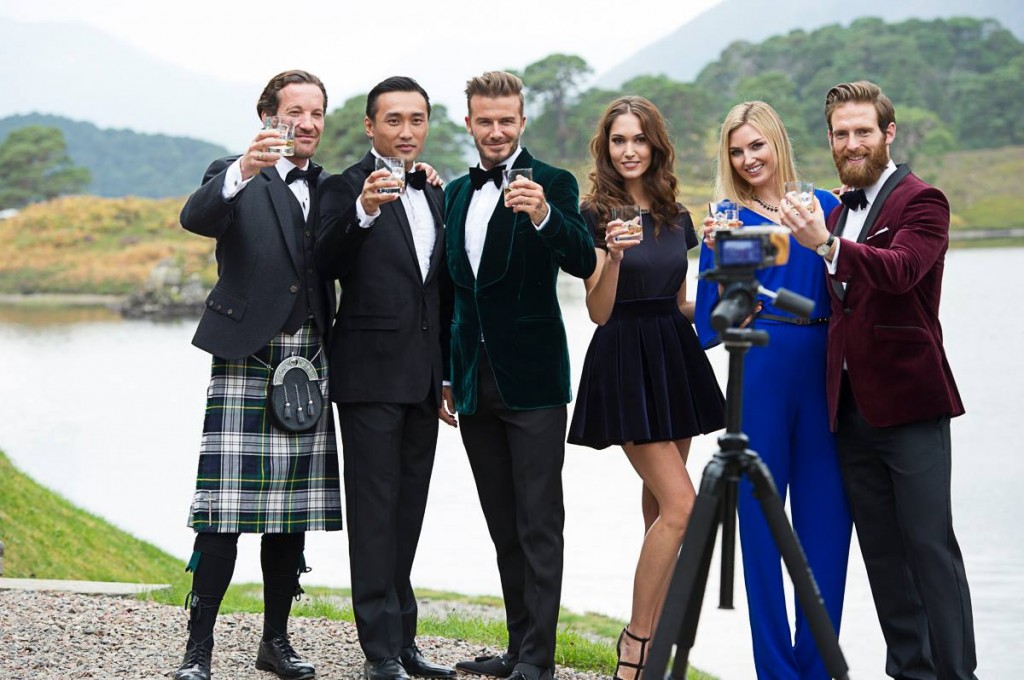 David Beckham, partner with Diageo in its new HAIG CLUB whisky, raised a toast to global travellers when he flew into Cannes for TFWA World Exhibition & Conference 2014, the world's largest annual duty free trade show.
Beckham's surprise visit to the show was part of a world tour during which he is promoting HAIG CLUB, the distinctive new Single Grain Scotch Whisky developed in partnership with Diageo and British entrepreneur Simon Fuller. In September he dropped into Changi Airport in Singapore to showcase HAIG CLUB cocktails, delighting travellers at the airport.
Renowned British director Guy Ritchie has teamed up with award-winning advertising agency adam&EveDDB to produce Welcome, featuring HAIG CLUB partner and global icon David Beckham.
'Welcome" weaves together a series of epic journeys made by a group of friends through the Highlands, as they head towards an estate in Glen Affric near Inverness, Scotland to share a weekend together. The action culminates in a celebratory toast showing the group raising a glass of HAIG CLUB before revealing the same group of friends sharing a similar toast moment in numerous locations across the globe, from Antarctica to Madagascar.
The toast is woven into the history of the House of Haig. "Club Man" advertisements from the 1920s featured leading private members' clubs in London where toasting was the cornerstone of any social occasion, and in the 1930s, HAIG CLUB advertisements again focused on the fact that the most treasured ritual in the club was to keep the spirit of toasting alive.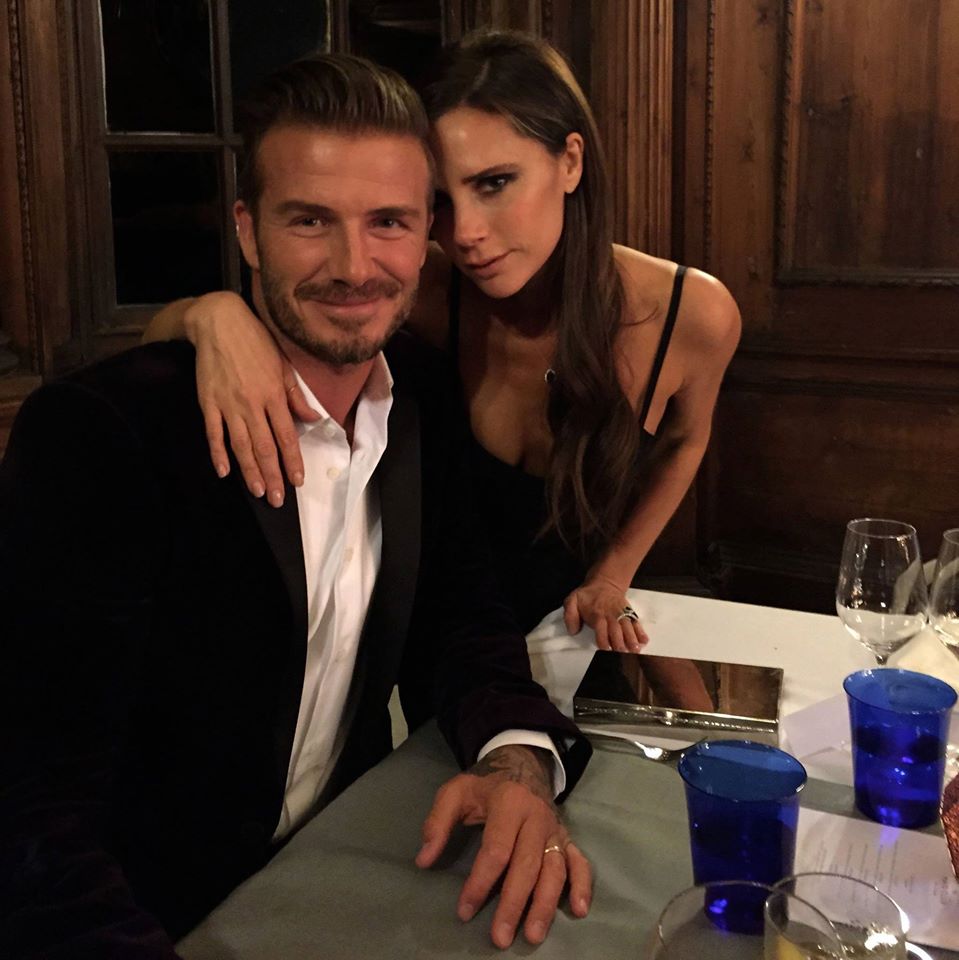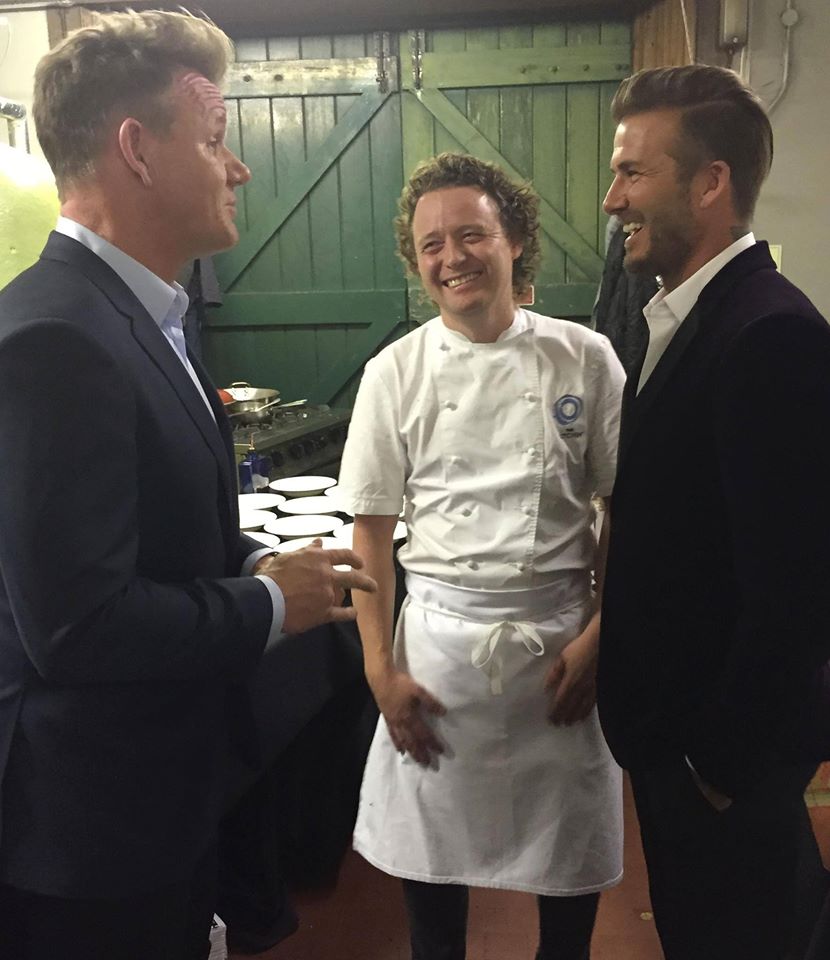 David Beckham recently welcomed his friends and the world to HAIG CLUB, toasting to guests at his global launch celebration in Edinburgh, and he is also featured raising a glass in print advertisements shot by photographer Peter Lindbergh.

"I love the tradition of toasting, it's something I always do with friends and family," commented David Beckham. "Working with Guy to bring this tradition to life in a new way has been so rewarding."
"This project had so many elements that I find appealing: it's a film about good mates having an adventure and coming together for a celebration," added director Guy Ritchie, who also makes a cameo within the advert. "It's set in the Highlands of Scotland, one of the most beautiful places I've visited. David is a good friend and we had a lot of fun making this together."
The film also features the track Left Hand Free from Mercury Music Prize winners Alt-J. Left Hand Free, which also officially launched on 17th October, is a single from the band's number one album This Is All Yours.
Haig Club is a new innovation from the House of Haig, Scotland's oldest grain whisky dynasty. It is crafted using a unique process that combines grain whisky from three cask types.