Designer Mathilde Castello Branco quits Azzaro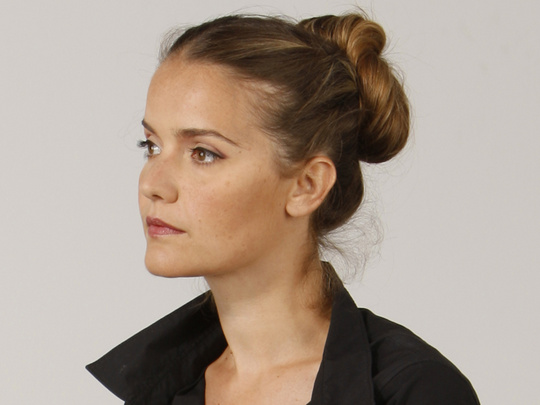 The French-Brazilian AZZARO creative director Mathilde Castello Branco left the fashion house, without announcing her next steps or details about a replacement. The designer joined AZZARO label over a year ago, replacing designer Vanessa Seward. The label plans to name a successor "shortly."
"The House of Azzaro and Mathilde Castello Branco are moving forward in different directions," said the fashion hous in a statement. "Azzaro will shortly be announcing her successor."
Branco holds in her portfolio collaborations with Hèrmes under Martin Margiela and Alber Elbaz at Lanvin.
French-Brazilian Mathilde Castello Branco has followed a creative route sparked by contrasts. From her childhood in São Paolo, she gained the idea of a certain sensuality and of dressing to appeal to others. Immersed in art thanks to her mother, a painter, she knew at the age of 15 that her future lay in fashion. Aged 20, she moved to Paris to begin her journey, studying first at the École Duperré to learn technical and artistic skills, then at the Atelier Chardon-Savard to further sharpen her sense of fashion. She also simultaneously interned at a number of houses including Kenzo, Sonia Rykiel, Lanvin…
After a first professional experience at Hermès, then under the artistic direction of Martin Margiela, Mathilde returned to Lanvin with the arrival of Alber Elbaz for a fruitful and happy ten-year collaboration. Her personal focus remains the dress, a mainstay of the female wardrobe that appeals as much to women as to men. In the image of Romy Schneider, her "woman" is at once quirky, enigmatic, charming. Seduction through simplicity.
Mathilde Castello Branco enjoys working with fabrics, as well as the idea of conveying a message through her creations. She expresses herself through draping and volumes by interacting with the fabrics themselves, bringing the design to life very rapidly, creating clothes that are in phase with her own needs and those of other women.