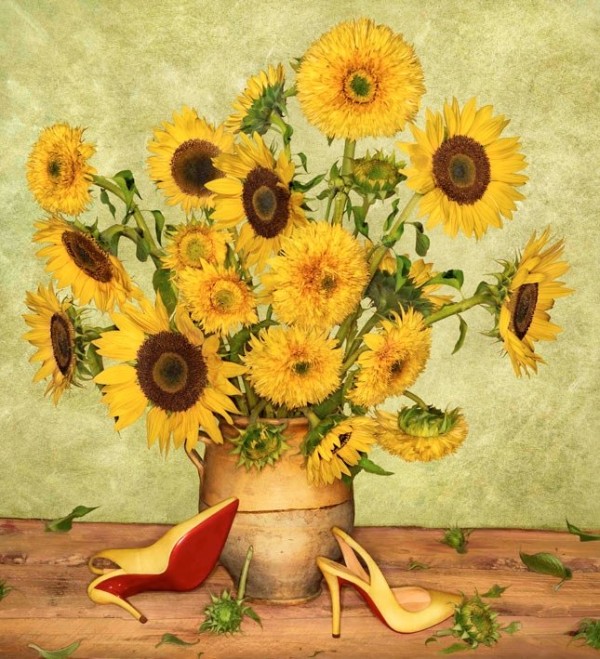 Luxury shoemaker Christian Louboutin has a natural ability to please the eye of both women and men. His campaign with an artistic echo are a visual feast and a history of art lesson.
'Flowers' is the latest creative collaboration between Christian Louboutin and photographer Peter Lippmann, one of the most famous still life photographers. Apostrophe, Bat Pump shoe styles, the Amazon boots, Laurence Anyway, along with Sweety Charity cross-body bag, tasseled Dada loafers and lace-up Alfred shoes are the stars of the new spring-summer collection transformed by Peter Lippmann into masterpieces of Impressionism.
Christian Louboutin's campaign for Spring/Summer 2013 collection was also shot by Peter Lippmann, this time against the backdrop of a fishing harbor. In 2009, Christian Louboutin x Lippmann collaboration saw photos emulating classic still life pieces from the 18th century.